1) Create a Bitlink (or find an already-created link)
2) Click "Edit"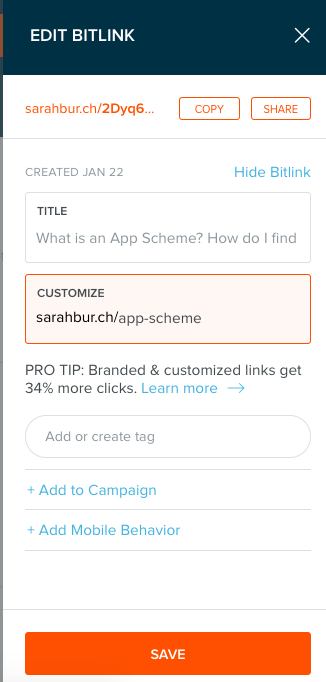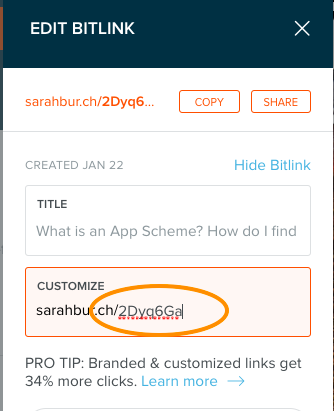 When you click on "Edit", you will be given the options to:
Copy - Copies the Bitlink to a clipboard. 
Share - This will post the Bitlink to your Facebook or Twitter account.
Title - You can change the title. This is very helpful in organizing your links as well as a way to quickly search for them in the search bar. 
Customize - You can customize the back half of your Bitlink. 
Add to campaign - You can add the Bitlink to a channel within a campaign. Campaign's are built in Oneview.
Add to mobile behavior - This will connect your links to your mobile app.