Find your links by using the search bar at the top of the Bitly web app. You can also find links by filtering your Links page.
If you have multiple groups, first confirm that you're in the correct one. To change groups, click on the group name in the top-left corner of the Bitly window and select the one with the link you're looking for.
Searching your links
Search by either destination URL or by short link.
For example, let's say you have a short link — bit.ly/find-the-link — that points to the long URL https://example.com/bitly-search. To find this link, you can search for "link" because that word is used in the short link, or for "search" because that word is in the destination URL.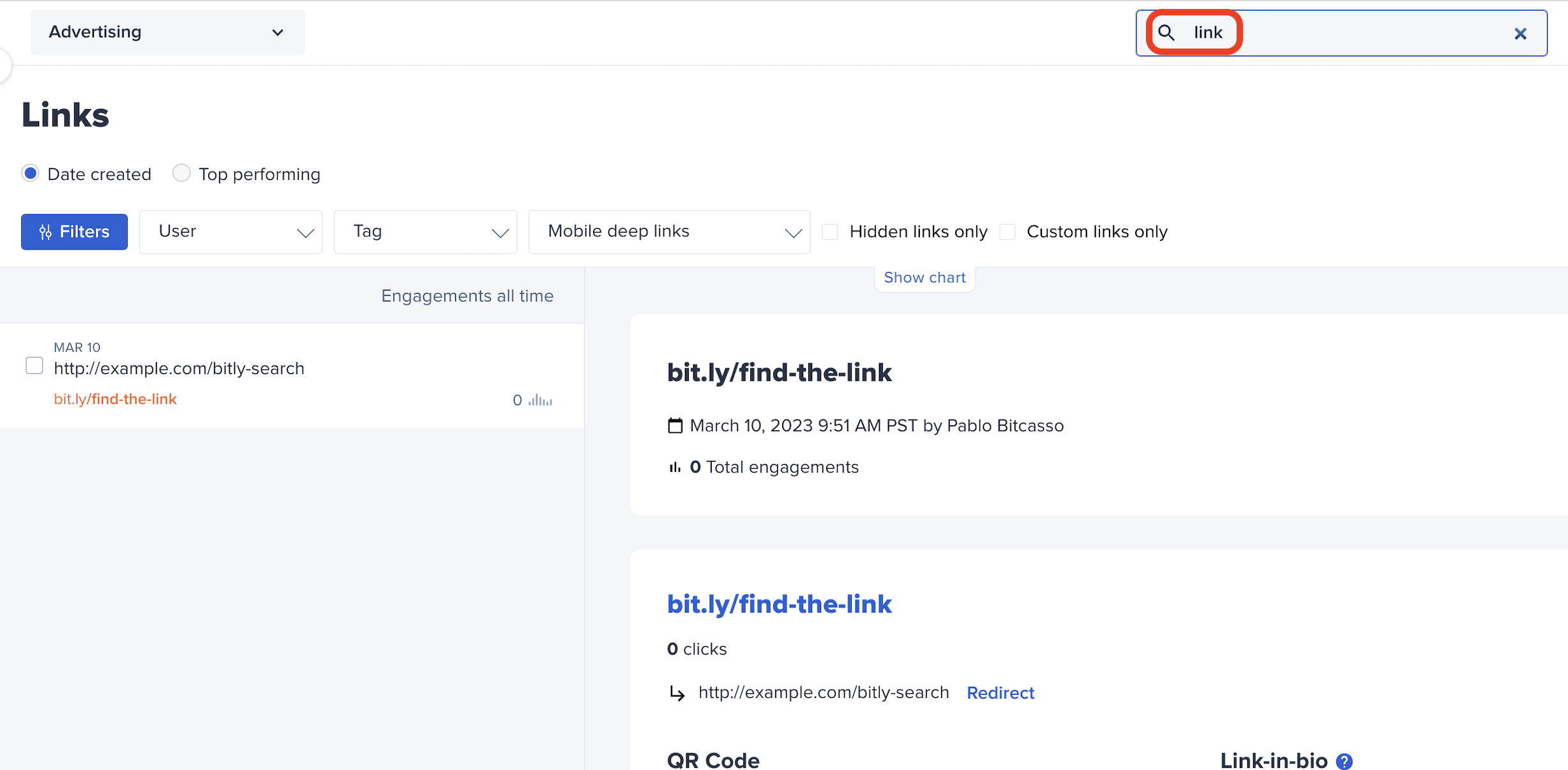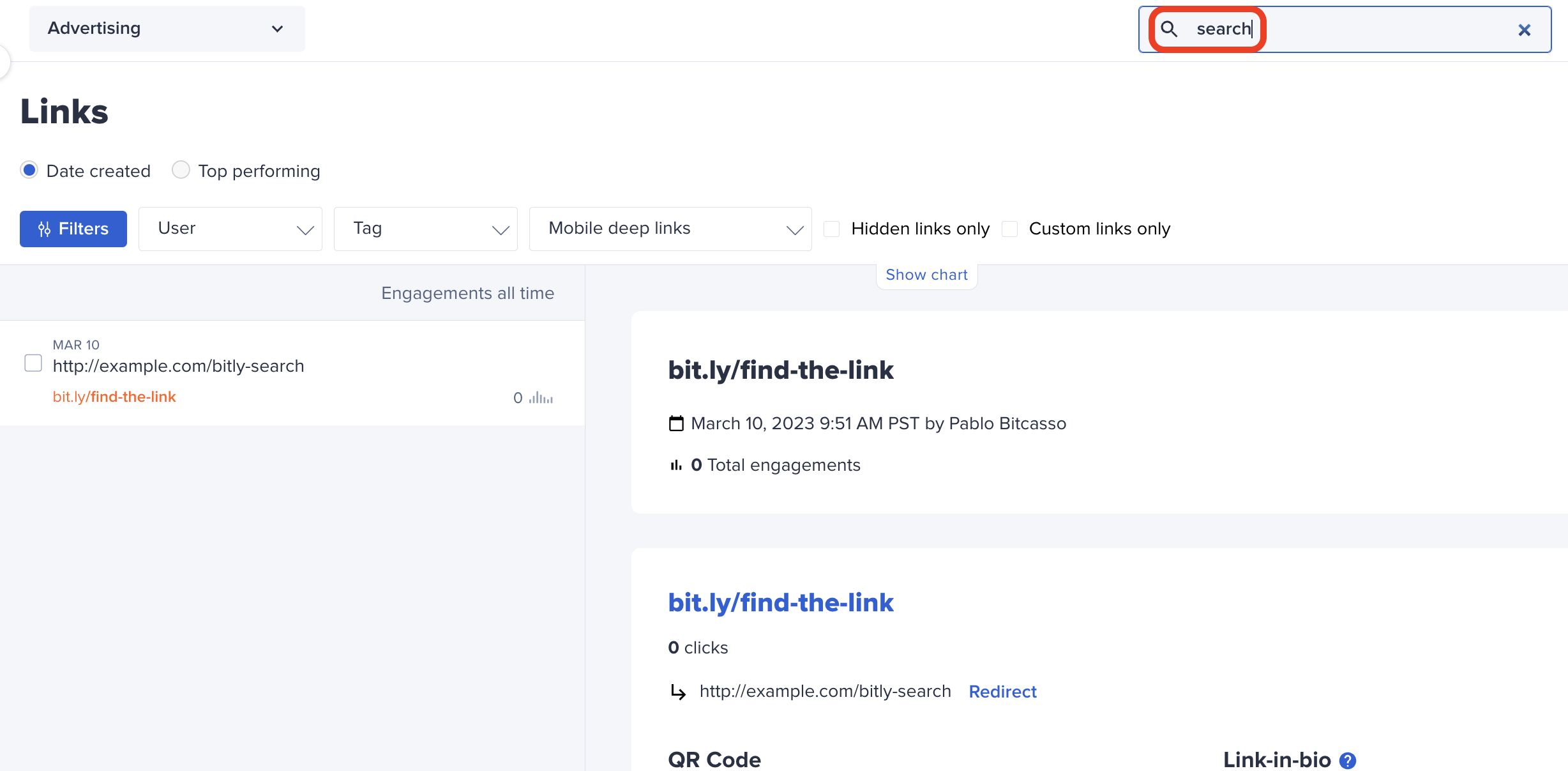 The search bar works from any page in the Bitly web app. On the Custom links page, you can only search by custom back-half.
Filtering links
To filter your links, go to the Links page. Your filters are at the top of the page.

You have a few options:
Filter by user (who created the links)
Filter by tag
Filter by Universal Links or Android App Links (if you use mobile deep links)
To show only hidden links or custom links, check the box next to Hidden Links Only or Custom Links Only.
To filter by date, go to the Links page and click Select date in the top-right corner. Learn more at Filter your data for a specific date range.
To apply multiple filters, click Filters. Choose your filters and then click View links.