The option to redirect or change the target URL for a link is available in the Custom Bitlinks Section of the platform. This premium feature allows you to change the target URL while keeping the same branded link. 
You can redirect a link by clicking the "Redirect" button underneath the link. A side panel will appear and prompt you to enter the new target URL.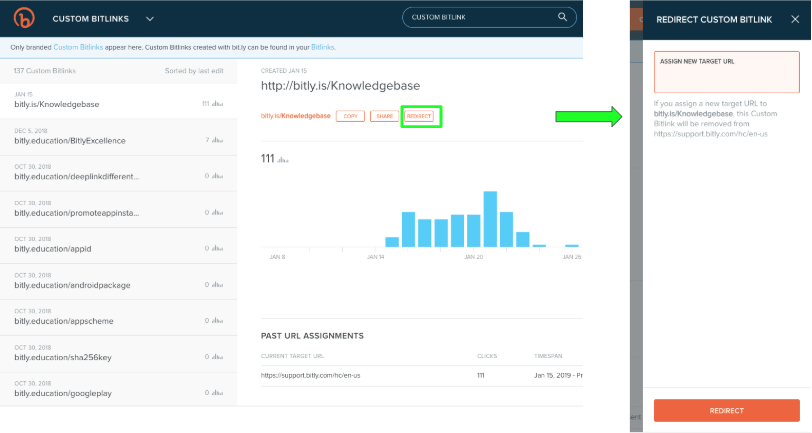 Please note that only Custom Branded Links can be redirected, this means that the link needs to have both a Custom Domain and Custom Back-Half. 


You will also be able to see the redirect history of that link, including, the current target URL, the number of clicks that link received and the timespan the target URL was active. 


If you do not see this functionality within your Bitly platform it means you don't have access to this feature. If you are interested in upgrading to Bitly Enterprise please reach out here.