Each of our subscription plans has a different monthly limit for links, redirects, and API requests. To view your monthly limits, go to the billing and usage page in your account settings.
This page shows the limits included in your plan, as well as your current usage: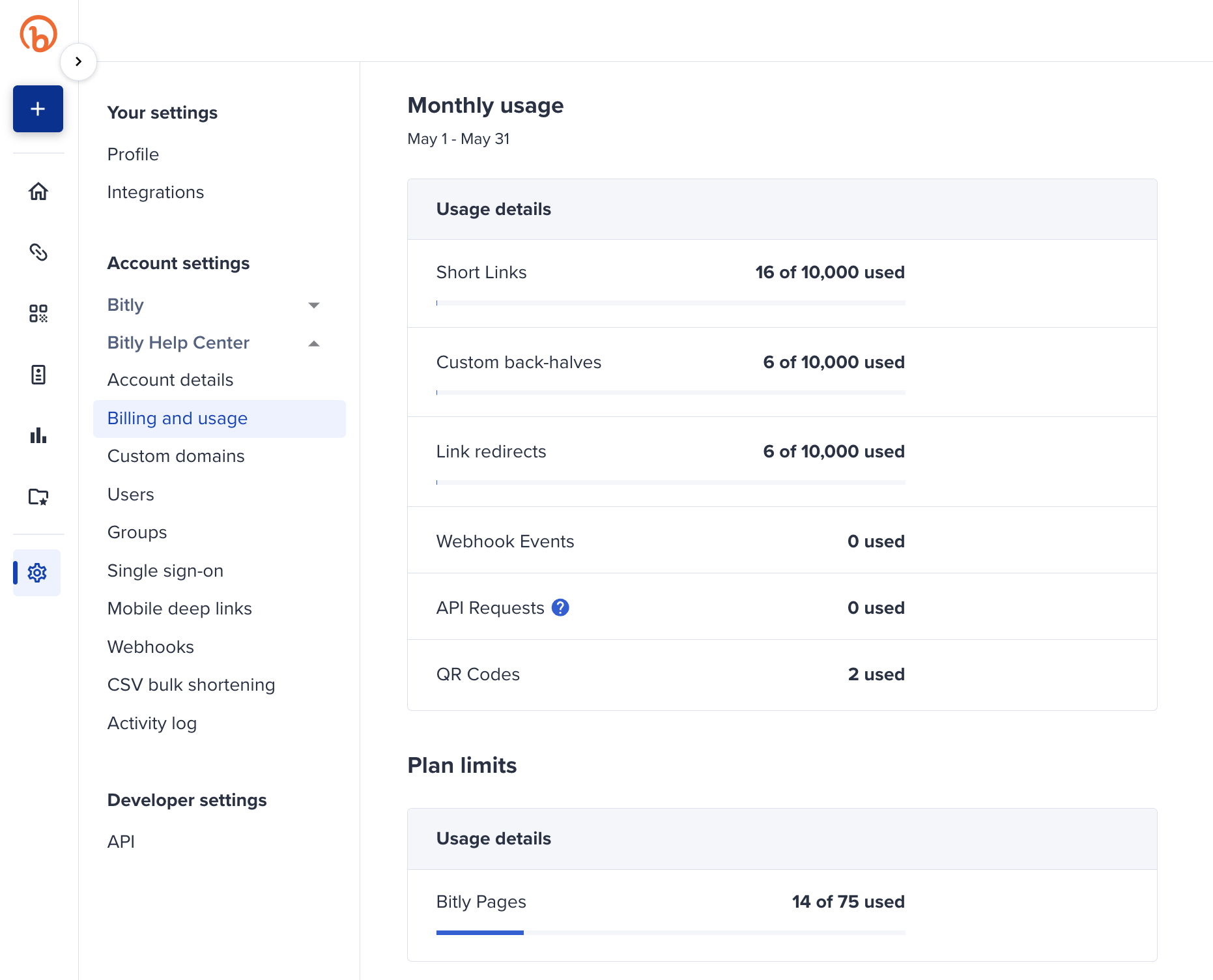 The actual limits vary by plan, but the categories are the same:
Short links: This is the total number of links you can create in Bitly. This includes any QR Codes you create and links for your Link-in-bio, and includes bit.ly links as well as all links using your custom domain(s). Note: Redirects count against your total link limit. If you hit your link limit, you'll be unable to shorten new links or redirect links until the start of the next month.
Custom back-halves: This is the total number of links for which you can customize the back-half.
Link redirects: This is the total number of links you can redirect. It includes links that use your custom domain (if you have one) as well as bit.ly links.
API requests: This is the maximum number of calls you can make to the Bitly API. To learn more about our API, visit our site for developers at dev.bitly.com.
To increase your monthly limits, upgrade to a higher subscription plan or, depending on your current plan, you may be able to purchase additional links or redirects.