You can search your links in several ways. The first is through the Search bar at the top of your screen.



You can also Filter your links by clicking on any of the filters located on the top of the page.



From there you will have three options for how to filter your links. You can filter by Tags, Custom links, User, Mobile deep links or Hidden links. Choose a filter and your results will be displayed accordingly.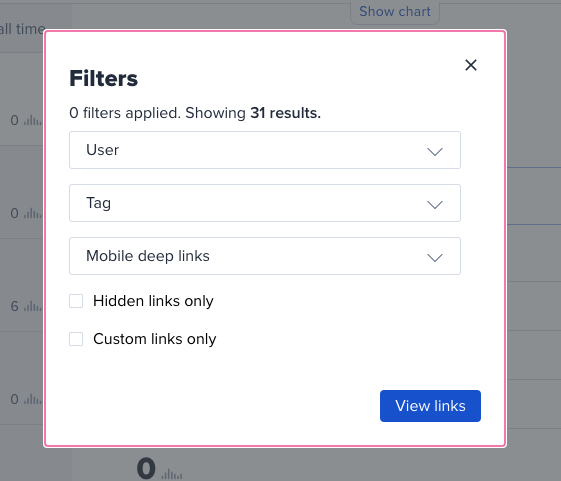 You can also search by date created by clicking SELECT DATE

From there you can choose a series of days. Depending on your plan you can choose from 30-90 days.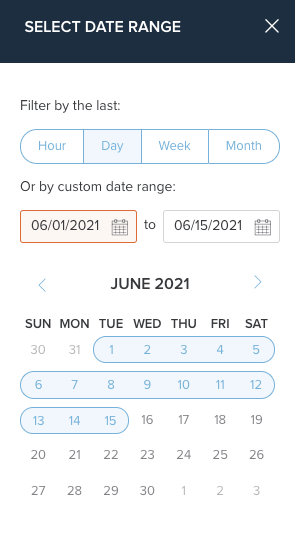 Search is different on the All Links page and the Custom Links page:


Page
Search
All Links

Destination Links

shortlink itself

Custom Links
Custom back-half
You can toggle between All Links and Custom Links on the left of the page.