The Links page has been updated! For now, you can switch back to the previous version. To do so, select the toggle at the top of the page.
Adding a title to your links can make them easier to find after you've created them. The title for a link can be edited at any time.
To add or change a link's title, first find the link in your Bitly account (use search or filters, if you can't find it on the Links page). Then click the edit icon (it looks like a pencil). 


The edit menu opens. Edit the title and click Save.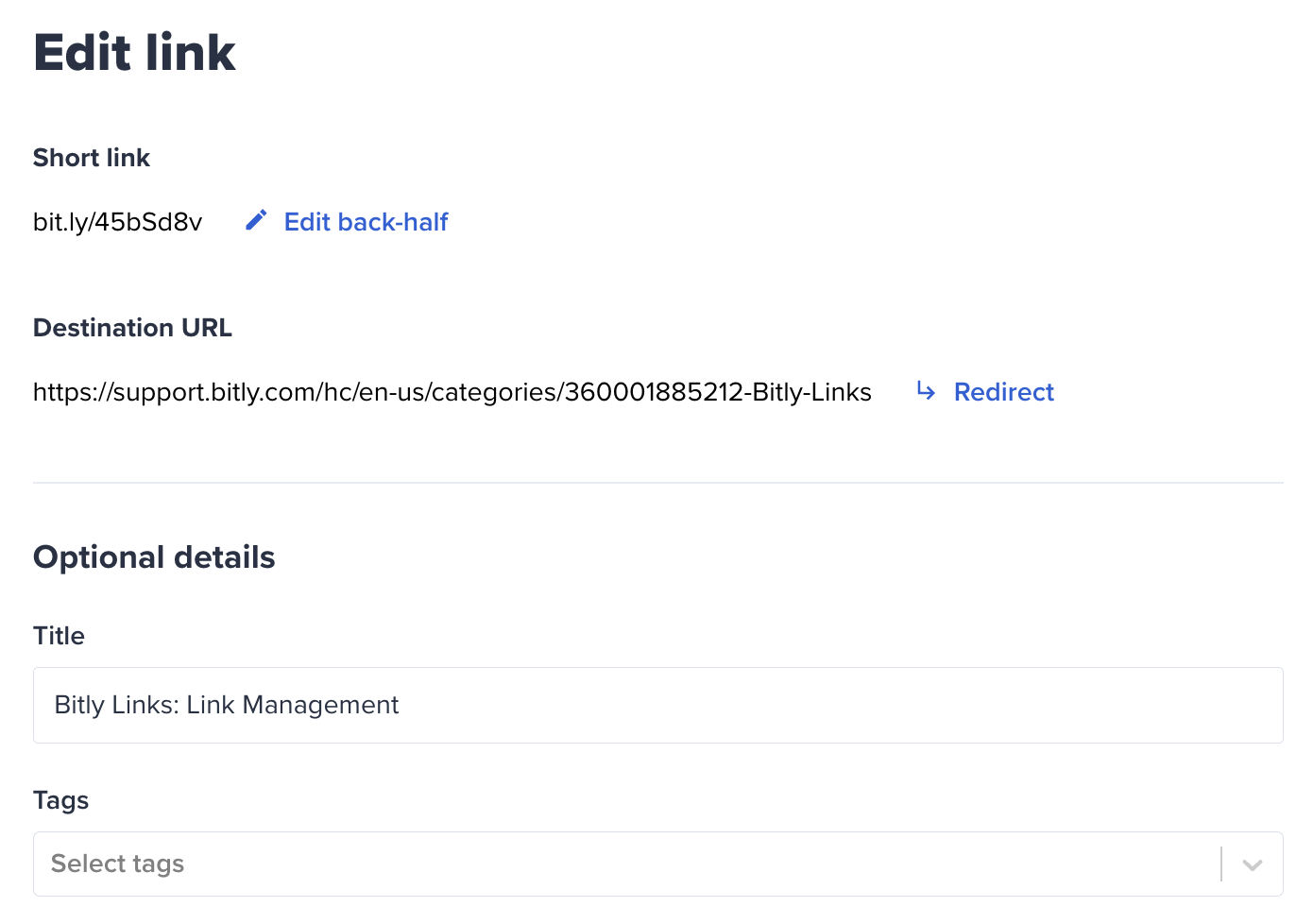 Visit How do I edit a link? for full instructions.