The Links page has been updated! For now, you can switch back to the previous version. To do so, select the toggle at the top of the page.
You can view your link data by city and country in two places:
The Links page shows data for individual links. This data is available with some paid plans. The Bitly Dashboard is available on all paid plans and shows aggregate data for all of your links during a set date range. The date range available varies depending on your plan.
Data for individual links
To view location data for a specific link, click Links in the left sidebar and select the link. Scroll down to Locations. You can toggle between country and city data. Click Export to download a CSV file of this data.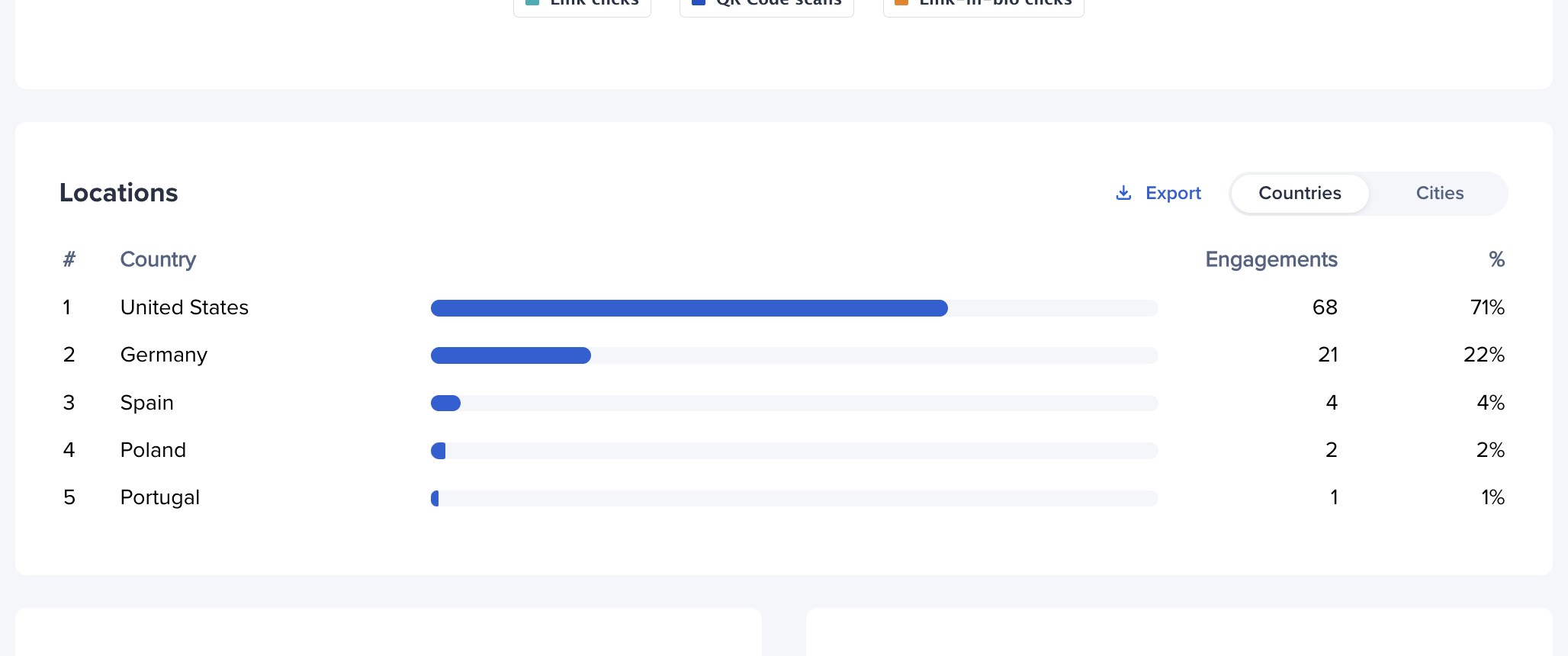 Data from the dashboard
Select Dashboard from the left sidebar and location metrics will appear in the lower-right corner. (You may have to scroll down to find it.) Click the date in the upper right to filter your links by date.
The date range available varies according to your plan.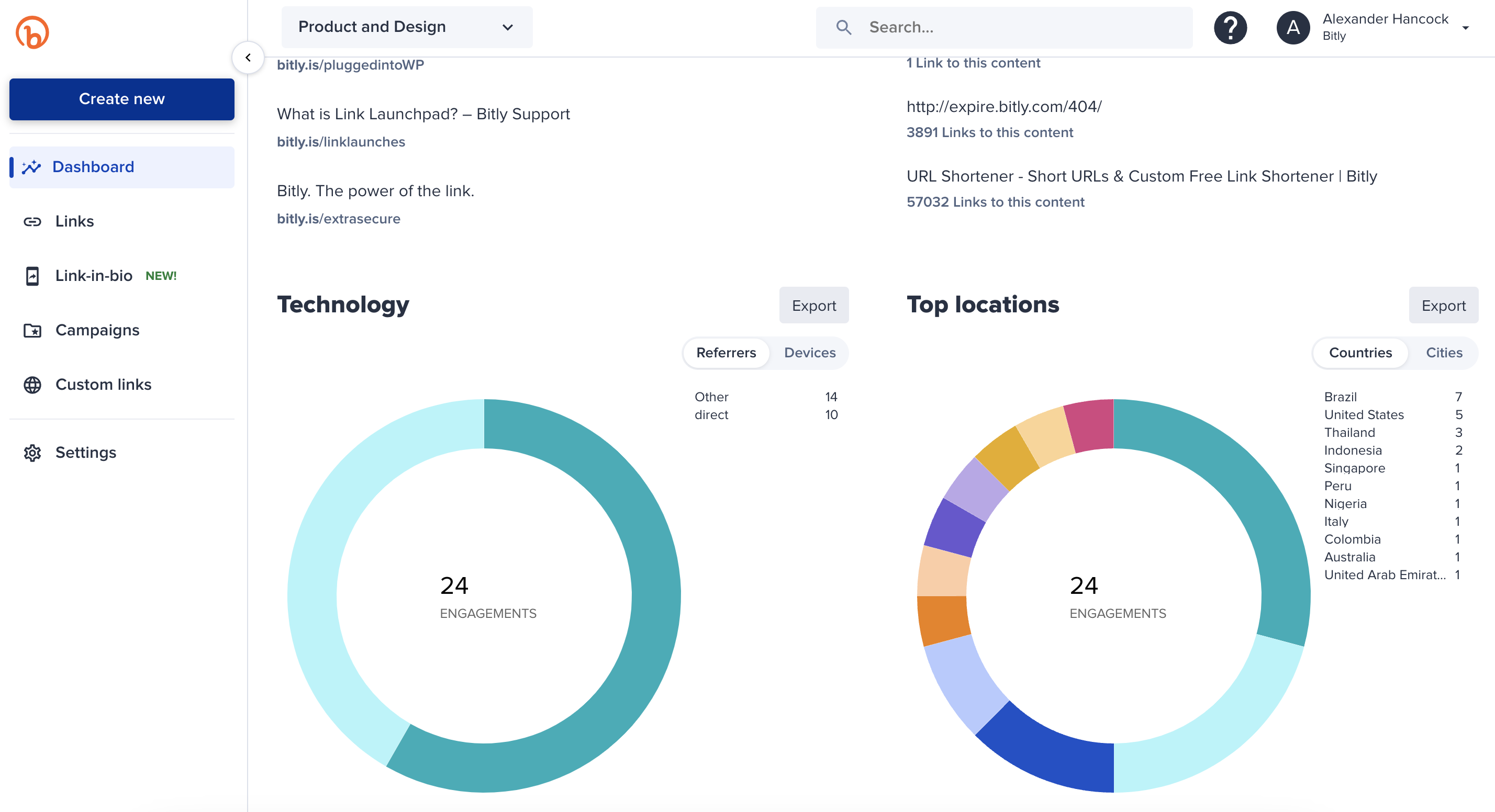 Click Countries or Cities to view the selected data. Click Export to download a CSV file of this data.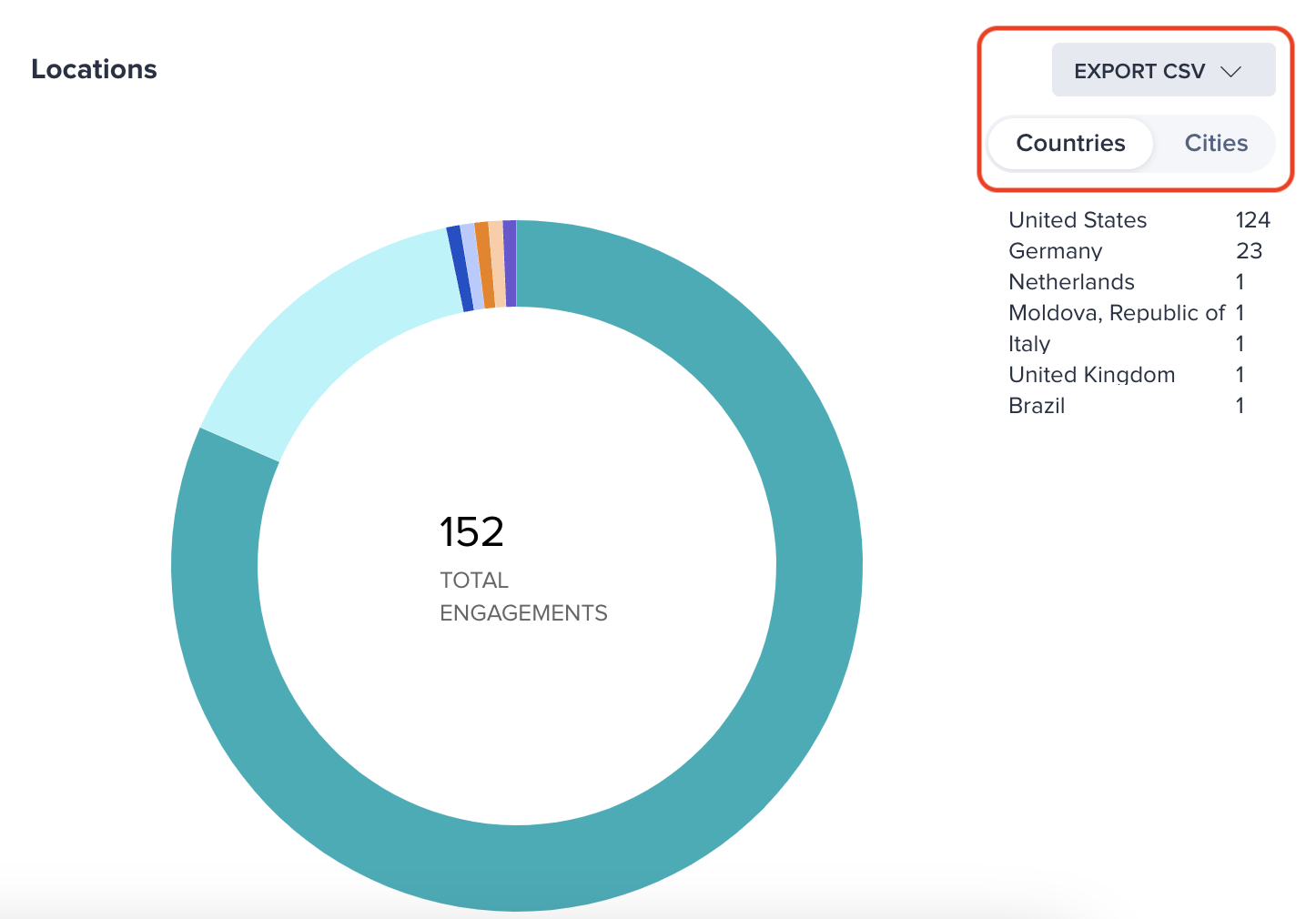 Additional Notes
Bitly lists the top 20 countries or cities on-screen, and you can export data for up to 500 locations.
City data is available for October 14, 2019 and after. Bitly started collecting city data on October 13, 2019, but that day's data is not for a full day.
No city/country data - Locations that cannot be identified, including those clicks before October 14, 2019, are grouped together under a "No city data" or "No country data" label.

For example, 17 clicks with no city data could indicate there were 17 clicks from 17 different cities, 17 clicks from the same city, or something in between. Keep this in mind when analyzing your data, as these clicks will all be grouped together.

All other cities - Cities with fewer than five clicks will be grouped together under an "All other cities" label in the app, and an "other_city_clicks" row in the export file. This is a privacy measure to ensure any one individual's clicks cannot be tracked.