You can delete your account from your profile settings. This will remove all of your account's information permanently from our system.
Please note, if you are trying to downgrade or end a subscription, you will need to follow the steps to downgrade your account before requesting deletion. Deleting your account will NOT end a subscription and you will still be charged.
To do so:
1. Log into your account
2. Click the Profile Menu on the top right corner of the page. Click on Settings: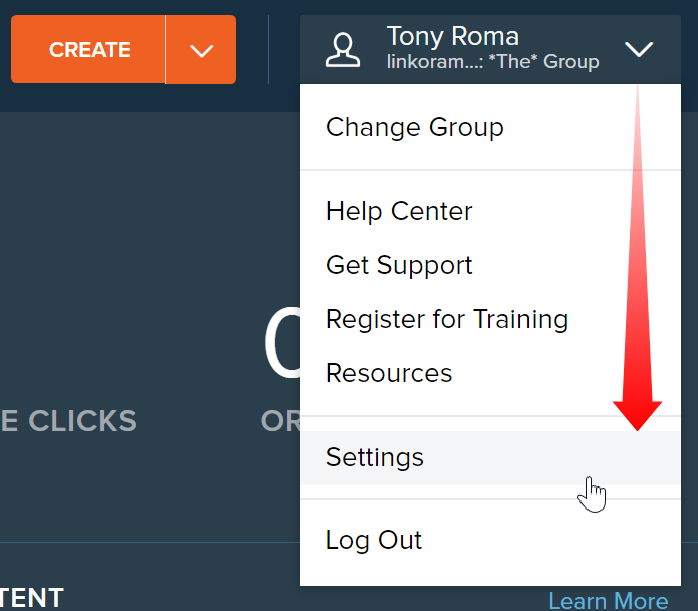 ​​
3. In the Profile tab, scroll down to the bottom of the page. Click Delete Account: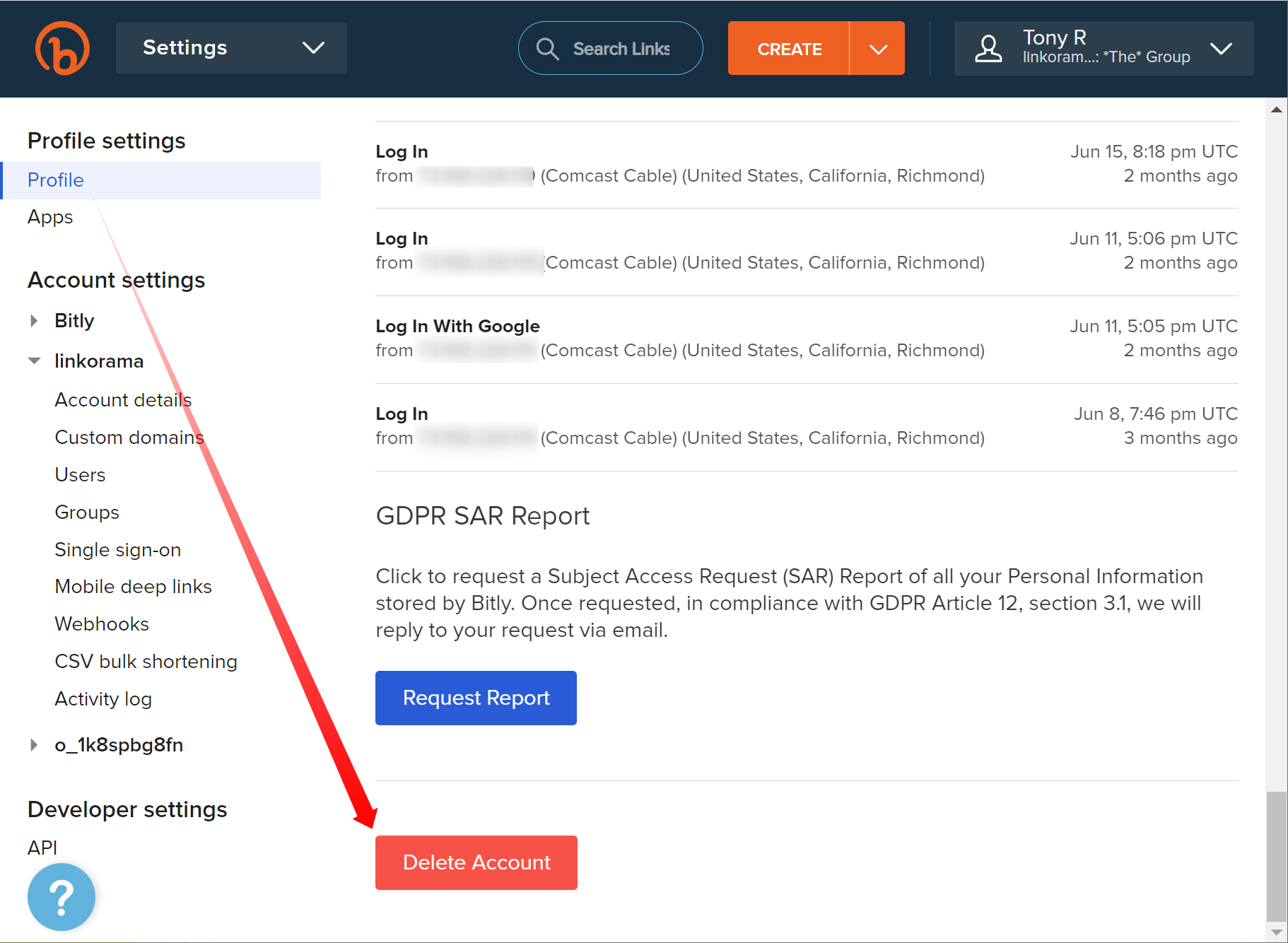 After confirming deletion you'll then be all set!
If you can't get into your account because you don't know your password, you can reset it here: https://bitly.com/a/reset_password