Mobile deep links are a way to seamlessly route mobile users to the best place to view your content, whether it's on your website or your mobile app.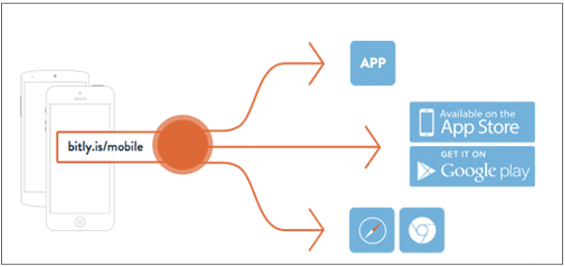 Bitly's mobile deep linking
When you create mobile deep links with Bitly, mobile users who click on your links can be taken to the same content, just in your app. If they don't have your app installed, you have the choice of inviting the user to download your app or leading them directly to the mobile web experience.
This capability empowers you to drive app installs and re-engagement using the same links you create in Bitly.
Bitly customers can use mobile deep linking to create deep links through Apple's Universal Links and Google's Android App Links (the industry-standard methods), as well as the legacy method known as Custom Schemes.
Get started