You can sign up on the homepage of Bitly, on the upper right-hand side of your screen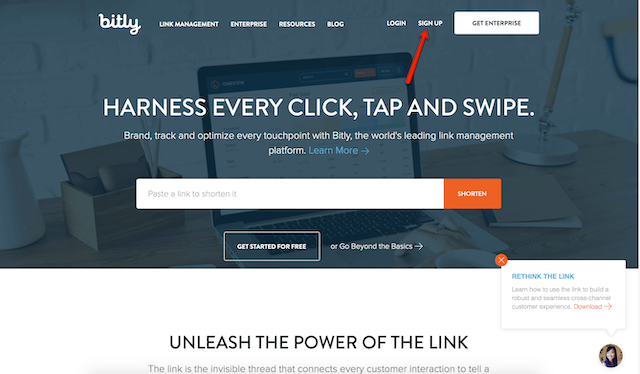 Once you click on "Sign Up", just fill out the form and click on "Create Account" and you're all set!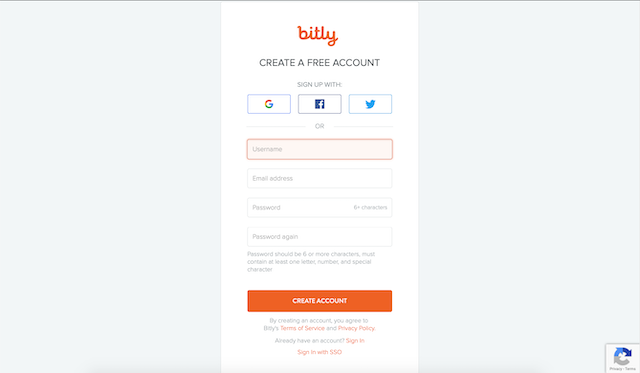 It is free to sign up for a Bitly account. You can sign in using your email address, Facebook account or Twitter account. If you're interested in a Bitly Enterprise account, email brands@bitly.com or fill out a form here.