Your top-performing links can tell you a lot about how and where your audience is engaging with your content.
To view top-performing links, go to the Analytics page. Top performing by clicks + scans is one of the default modules on the Analytics page. Click on any link on the module to go to its link details.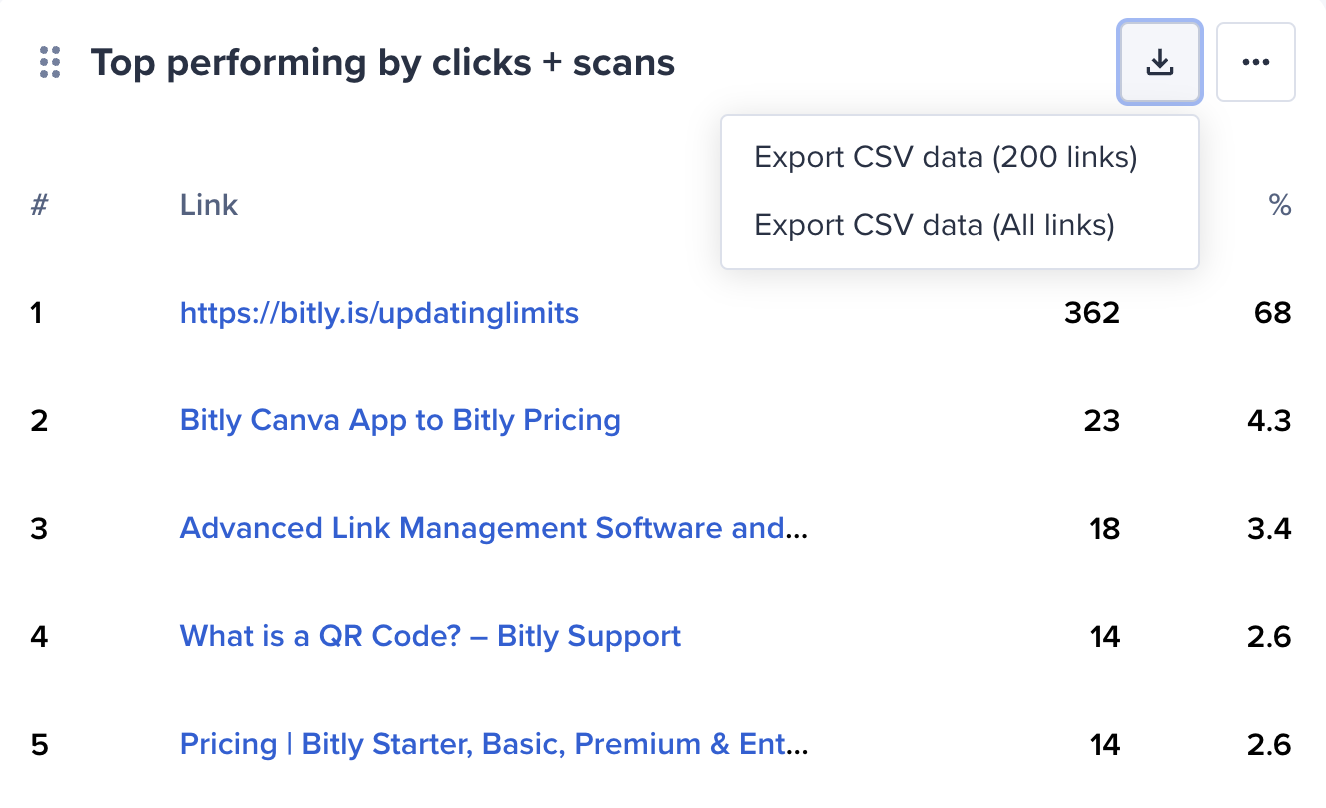 You can always add additional modules with your top-performing links.
To add a top-performing links module:
Log in to your Bitly account.
Click Analytics in the left sidebar.

Click Add module.

Select Top performing from the chart types menu..

Select a visualization. The visualizations available vary by chart type. For top performing, you can choose between a table, bar chart, or highlight.

Click Add to dashboard.