Let's get started creating a Bitlink! 

1.) Once you've logged into your account simply click on the "Create" button at the top right of the dashboard. TIP: You can also hit the letter "b" on your keyboard as a shortcut. 




2.) Select the BSD you want associated with your link. By default bitlinks will be created using "bit.ly" as the branded domain, however, you do have the option to add a custom BSD to your account.

3.) Paste the long URL into the "Paste Long URL" box and click on "Create".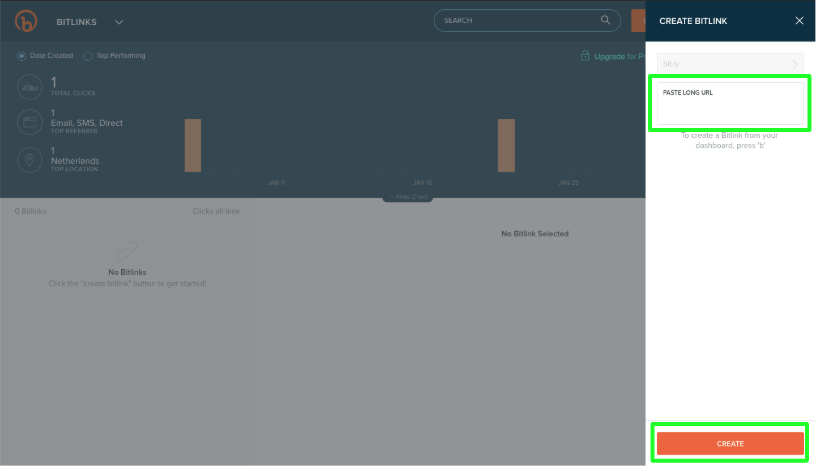 4.) The next screen allows you to edit your Bitlink. You can change the title, add a custom keyword back half, copy or share the link, and even add it to a campaign.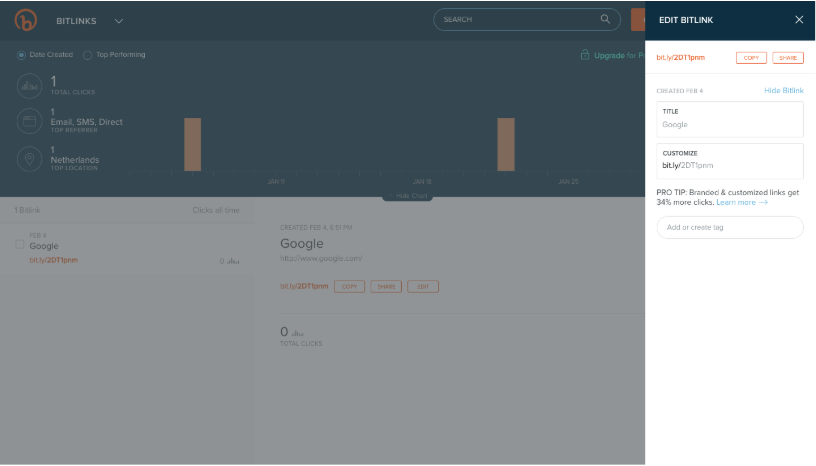 Learn about other ways to shorten a link, like our Chrome Extension and Bitmarklet here.