A link-in-bio page can be described in many ways: Microsite. Mini landing page. Link menu. Profile page. Start page. List o' links. With the Bitly Link-in-bio, you get all of this with the additional benefits of Bitly's link management, all in one place.
Most social media sites only let you include one link in your profile, so many brands, artists, influencers, and others create a Link-in-bio page to organize and list all of their most important links.
When you link your Link-in-bio page on your social media profiles (and elsewhere), your followers, customers, and others can click through to find all of your great content and relevant information.
Bitly Link-in-bio
The Bitly Link-in-bio page is an easy-to-read and flexible way to organize and share your most important links. Every link on it is a Bitly short link, which means you get all the tracking and performance metrics you're already used to.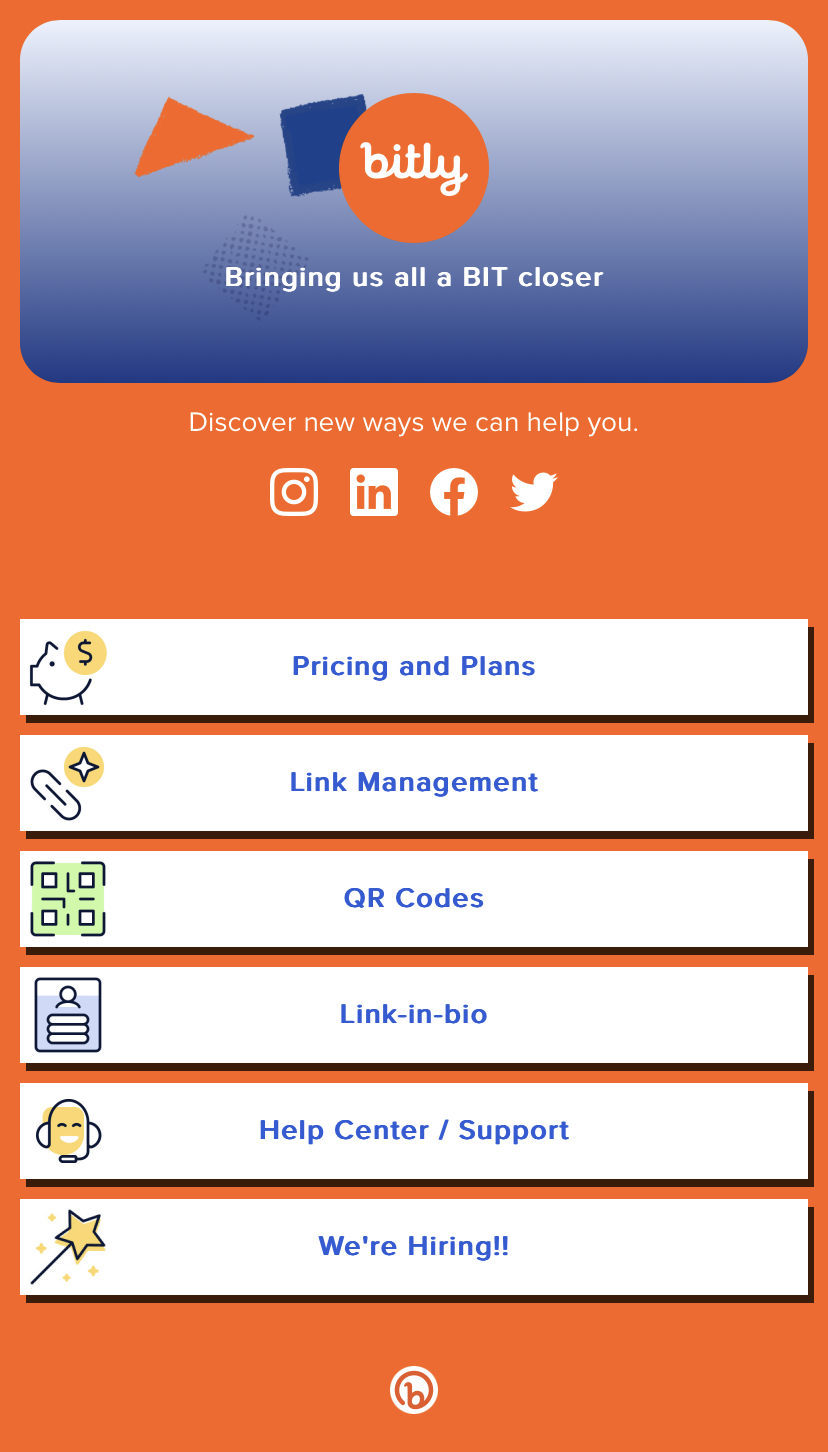 Check out even more examples of how you can use your Link-in-bio page
Get started with your Bitly Link-in-bio
With a Bitly Link-in-bio, you can create a personalized landing page with links to all of the content most relevant to your customers or audience. Take advantage of our flexible customization options to create a unique Link-in-bio page that matches your brand, business, or product.
Here are some resources to help you get started with your Bitly Link-in-bio: