2-factor authentication adds an additional layer of protection to your Bitly account. Also known as 2-factor verification, 2-step verification, 2fa, multi-factor authentication, and other names, 2-factor authentication requires you to enter a one-time security code when you log in.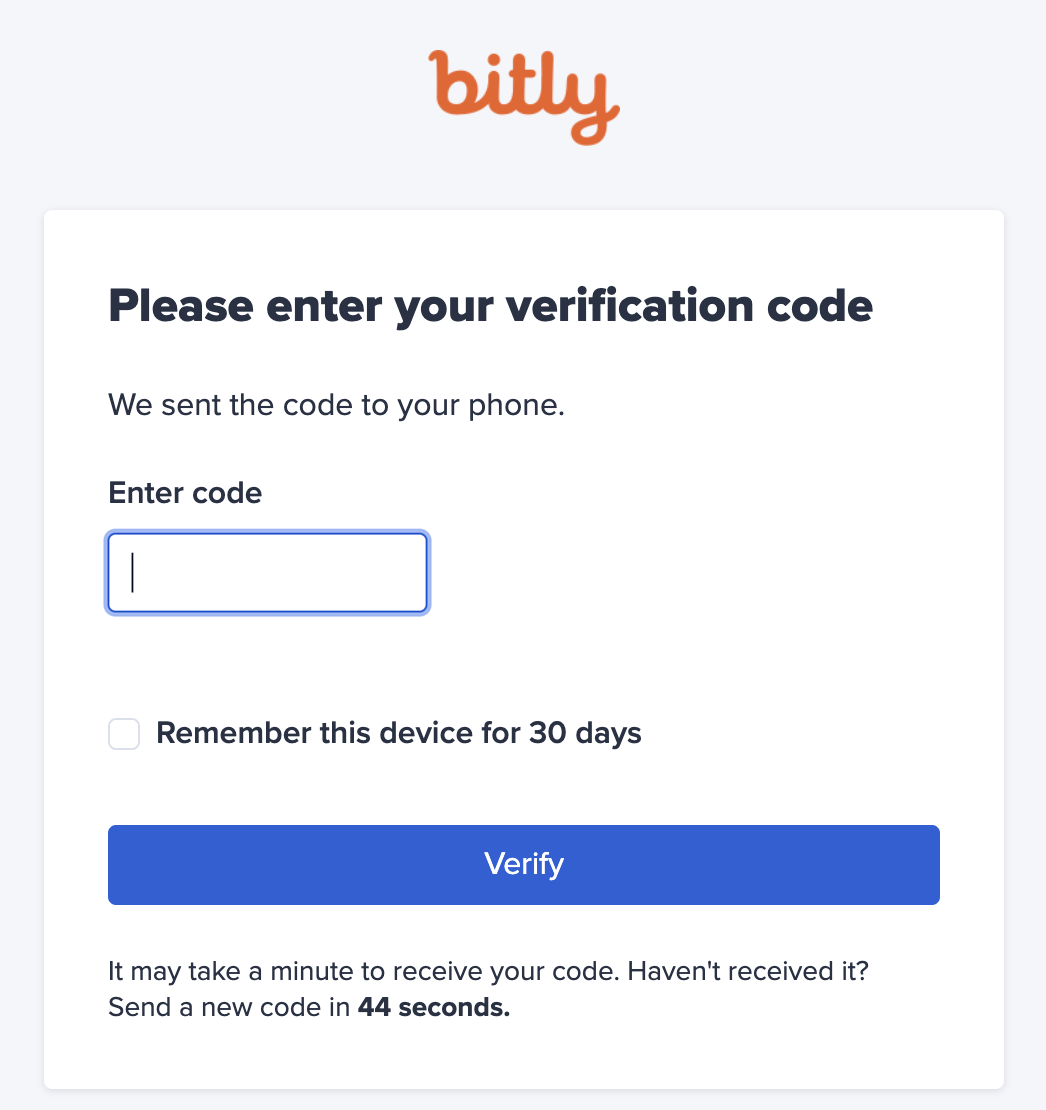 We send this security code to your mobile device, so even if someone knows your username and password, they can't access your Bitly account unless they have physical control of your phone.
Visit How do I set up 2-factor authentication? to get started.
A "real" mobile number must be used for 2-factor authentication in Bitly. VoIP numbers are not supported.