Errors with bulk link uploads are often caused by one or more issues with the CSV file used. 
Before trying the troubleshooting steps on this page, first confirm that you're using the CSV bulk shortening template, not the Campaigns template.
Here are the templates for download:
Troubleshooting upload errors
If you've confirmed that your file's columns match the correct template and are still getting an error with your bulk upload, check for these other potential issues:
Make sure that the number of links in your file is within the limit for your plan. The number of links you can upload in each file is limited by your subscription plan (and not all plans include bulk link shortening). Check our pricing page for details.
Each back-half must be unique and unused for each domain. For example, if you shorten your links using the bit.ly domain, it's very likely that a common back-half isn't available.
Links need to start with https:// or http:// to be shortened. Links missing that prefix don't upload successfully.
If you haven't received your confirmation email
When the links in your bulk upload have been imported into Bitly, we send an email confirming the upload is complete.
If you haven't received that email, check your primary email address in your profile settings. This is the email address that will receive the confirmation email.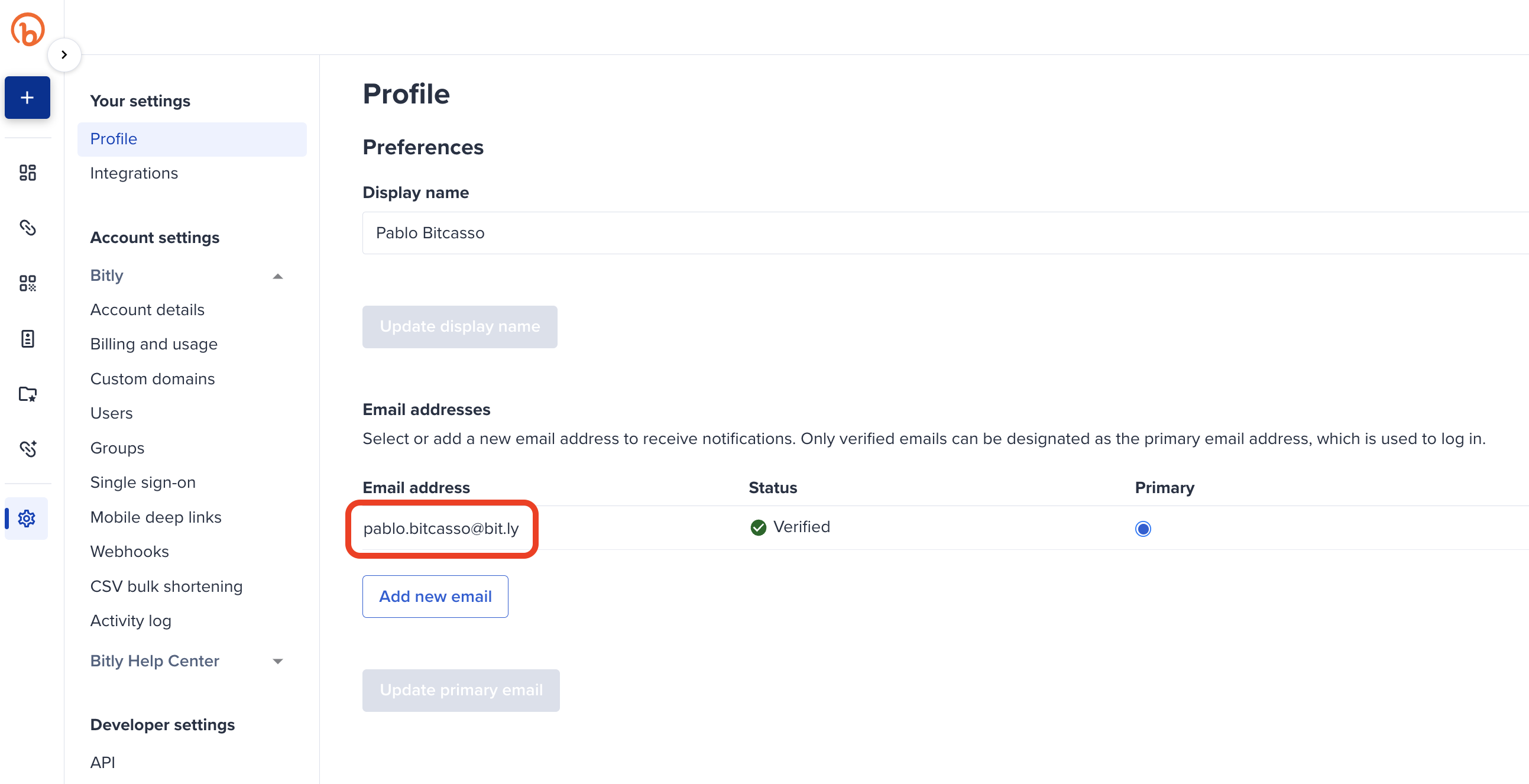 Be aware that, depending on the size of your file, it could take from minutes to hours to process your links.
If the bulk upload still results in an error
If you've checked for these issues and still experience an error when you upload your CSV, let us know so that we can help identify and fix the problem.