After you've connected your Bitly account to WordPress, you'll be able to shorten links to your posts and pages.
In this article, learn how to:
Create a short link with Bitly's WordPress plugin
To shorten a link:
After publishing a page or post, edit the page and click Settings.
Scroll down and click the Bitly plugin.

Click Get Shortlink.

If you'd like, you can edit the back-half, then click OK.

The link will be saved to your Bitly account, and you'll be able to view the number of clicks it receives right within the plugin in the post's Settings panel.
View a link's recent engagement data
Click metrics for a short link will appear in the same settings as above for each published post or page.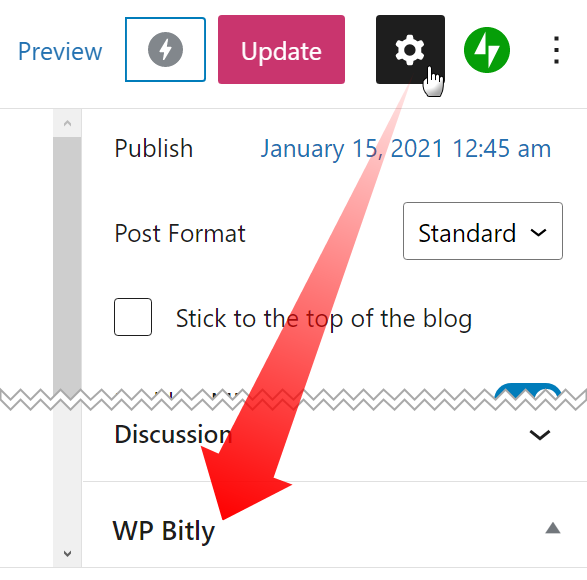 The displayed data includes the number of clicks today, the total number clicks over time, and a graph of the number of clicks over the last 7 days.