What is Sprout Social?
Sprout Social is a social media management platform for companies and agencies. The platform gives you one place to manage social media publishing, analytics, and engagement across all of your social profiles.
Why should I enable this integration?
Sprout Social will shorten links that you include in social posts. By connecting to Bitly, those short links will be created through your Bitly account. This means you can keep your links and click metrics all in one place, making it easier to track the success of your efforts.
Who can set this up?
Anyone with a Sprout Social account and a Bitly account.
While we are happy to help you with Bitly troubleshooting, like verifying your rate limits, Sprout Social built this integration and can help you if encounter any problems.
How do I connect Sprout Social to Bitly?
Click the gear icon, then click Account Settings.

Scroll down to the Settings by Group section.
Under BIT.LY, click Connect.

Enter your Bitly credentials and click Allow. This will complete the connection.

The connection status will update next to the group.

Now when you're composing a message that includes a URL, click Shorten Links.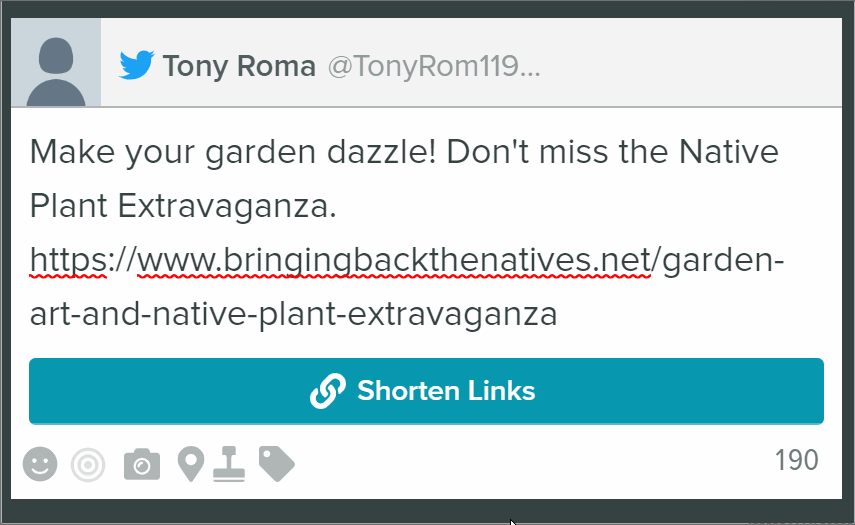 If you're using multiple custom domains in Bitly, be aware that you can't assign different Bitly accounts to different profiles. You can assign them to different Sprout Social groups, but not individual profiles.
For more information, see Sprout Social's Help Center.