If you aren't so sure about where one will take you, you can verify a link's destination before clicking on it. To check where a Bitly link will take you, add a plus symbol ("+") at the end of the URL.
For example, to check bit.ly/Wn2Xdz, enter bit.ly/Wn2Xdz+ into your browser. You'll be sent to a preview page for the link. Here's what it looks like: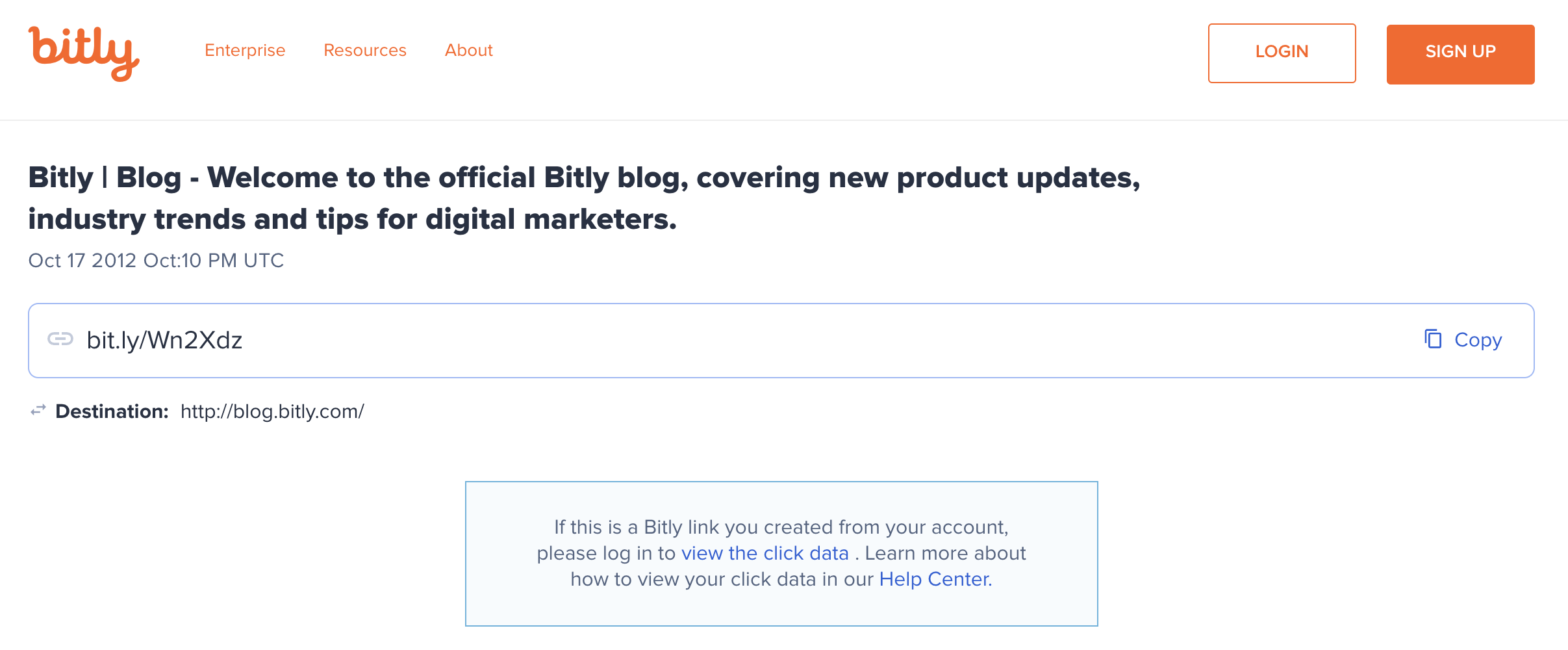 If you feel it's safe, you can then click through to the destination page or copy the shortlink. If this is your link and you're logged, you can also click view the click data to go directly to the link within your account.
Learn more about what Bitly does to keep users safe and secure.