A Bitly Link-in-bio is an easy-to-read and flexible way to organize and share your most important links. Want some inspiration before you create yours? We have plenty of examples for you to check out.
Prefer to go mobile? You can do this in the mobile app, too.
To create your Bitly Link-in-bio:
With an Enterprise subscription, you can create a new Link-in-bio page by copying the design of one that already exists in your account. Visit How do I reuse the design from an existing Link-in-bio? for instructions. Otherwise, follow these steps.
Log in to your Bitly account.
Click Create new in the top-left corner and select Link-in-bio.

Claim the URL for your Link-in-bio page. This is the link you'll use to share it. Be aware that the URL for your Bitly Link-in-bio is case-sensitive.

Click Create your page.


Answer a quick question about your goals, then click Continue.

Choose a theme. To customize your background and buttons after creating your Link-in-bio page, select "I'll create my own later."

To add a photo or logo to the header, click + Add a profile image, then upload your image. Check out our best practices for Link-in-bio images for some tips.

Click Set up my Link-in-bio.
Just like that, your Link-in-bio page has been created. You can see a preview of it on the right side of the window. Click Design to edit its appearance and Add a link to get started with links.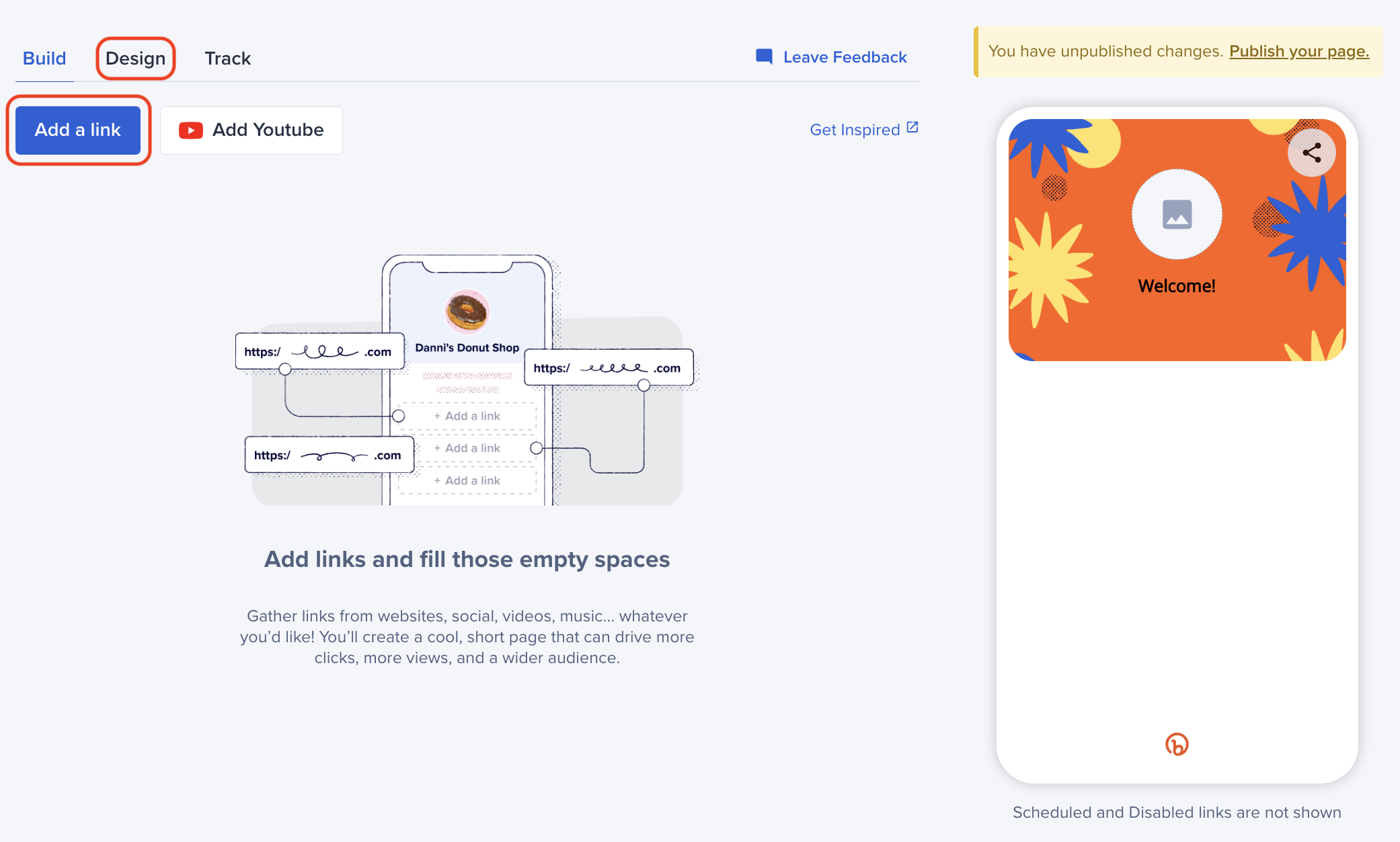 All customizations you make to your Link-in-bio page are saved as a draft. If you leave this page, you won't lose your changes. When you're ready for them to go live, click Publish changes.