With the Bitly browser extension for Chrome, Firefox, and Microsoft Edge, you can add Bitly right to your browser's toolbar and quickly shorten the link for a page right as you're viewing it.
To shorten links with the Bitly browser extension:
When you're on the page you'd like to share, click the Bitly icon in your browser toolbar.
Select your domain (bit.ly or your custom domain, if you have one).

Choose whether to add UTM parameters. If so, add them in the relevant fields.

Click Create link.

Just like that, your short link is ready to be shared. Click QR Code to quickly create one for your shortened link. You can also add a Title, Custom Back-half, and tags before sharing.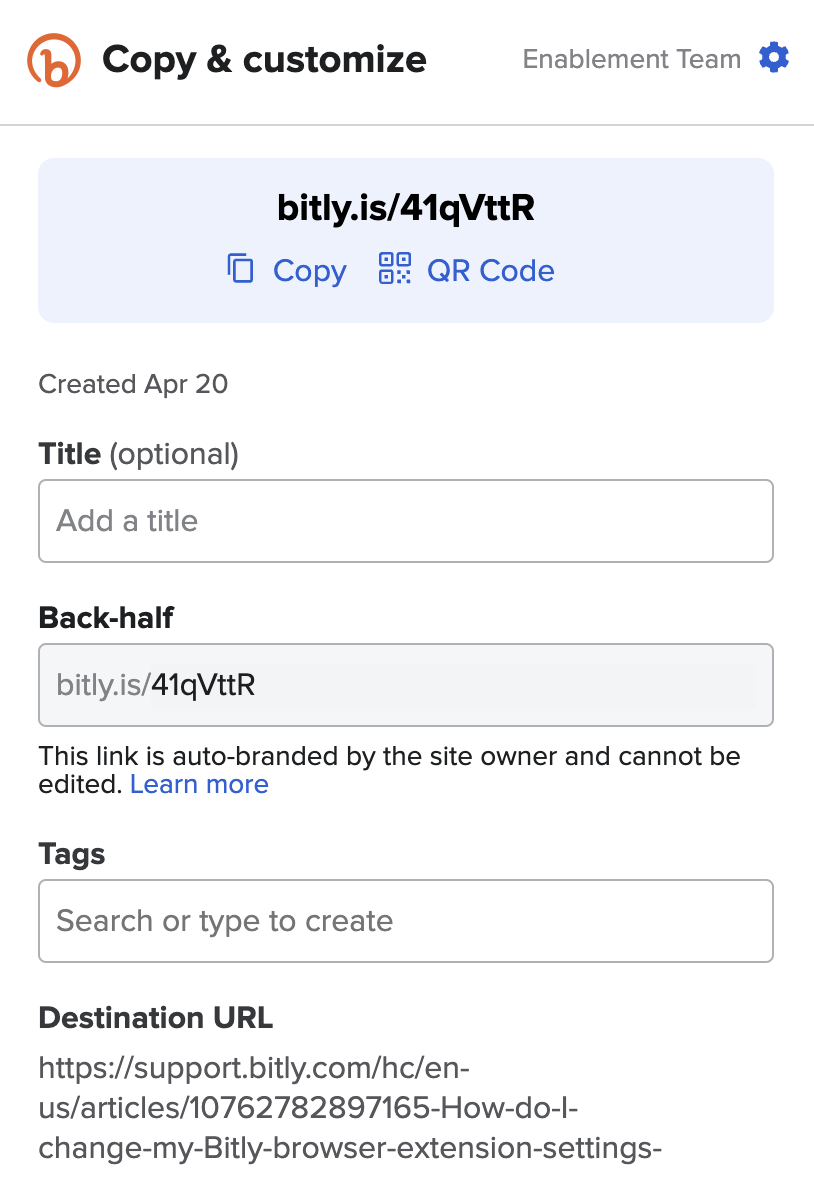 To change the Destination URL, use the Bitly web app. Scroll down on this screen and select Edit destination URL on Bitly app.