Integrations that use the Bitly API will use your default API group to create your links. This includes our browser extension which lets you create a short link from any web page.
Be sure to select your preferred group before setting up your integration.
1 Click the profile menu.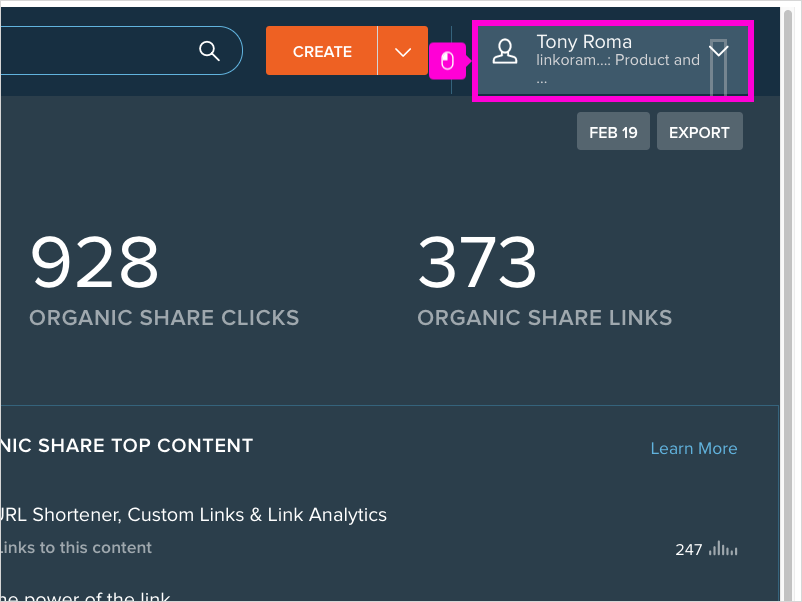 2 Select Profile Settings.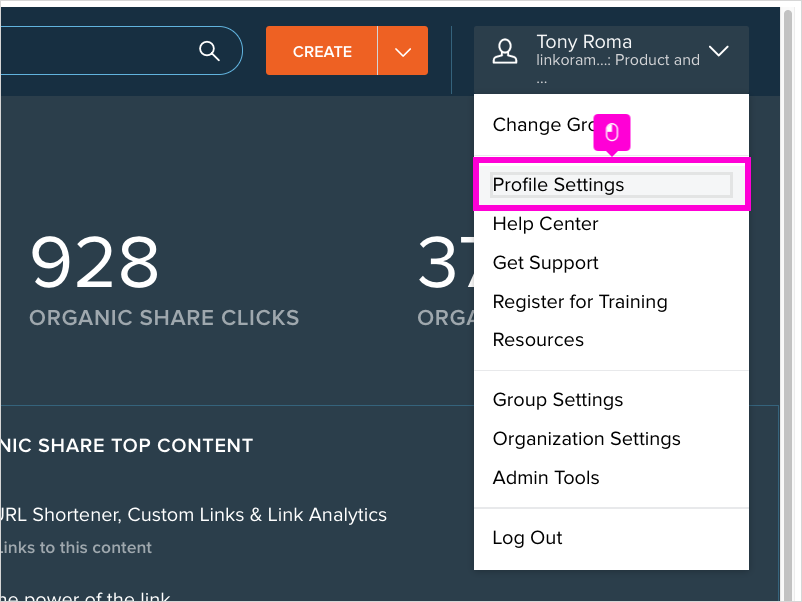 3 Click Default API Group.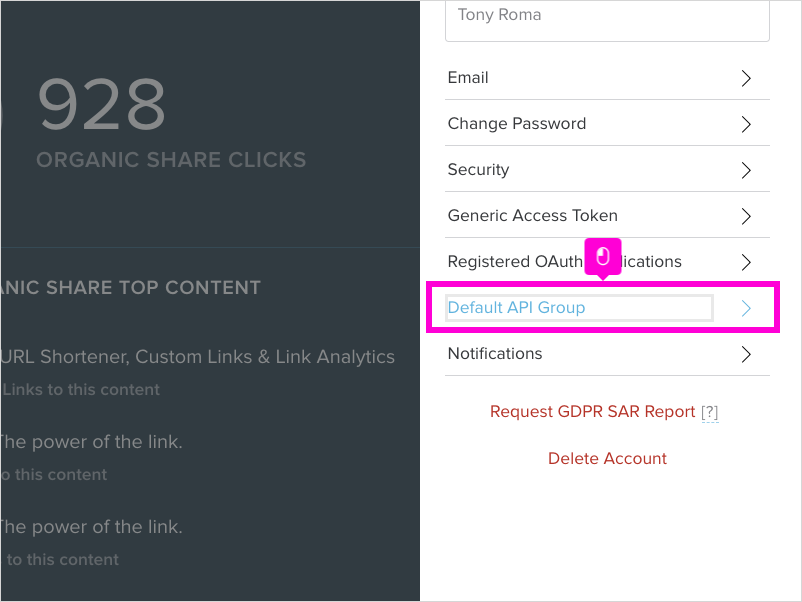 4 Select a group.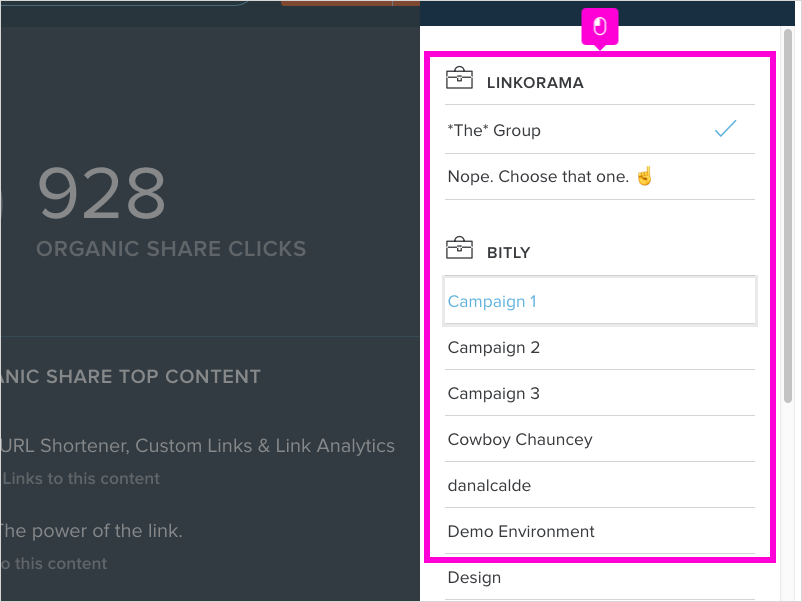 5 Scroll to the end of the list and click SAVE.