Images can be used for your Link-in-bio page's profile image, background, and button thumbnails. Follow these best practices and recommendations to get the most out of your Bitly Link-in-bio design.
Bitly Link-in-bio image requirements
Images must be one of these file types: PNG, SVG, JPG, or GIF.
The maximum image size is 2500 x 2500 pixels.
The max file size is 5 MB.
Best practices for Bitly Link-in-bio images
Profile images
The image should have a 1:1 aspect ratio.
If you have multiple versions of your image, we recommend using the version that is the least complex. The space for your logo is small, so simple images look best.
Button thumbnails
Thumbnail images on your Link-in-bio buttons help draw attention to your most important content. Here are some tips for using them:
The image dimensions should be 1:1
Be mindful of the color contrast with your button color
Simple images like icons work best
Background images
Your image's orientation should match the template you're using for your Bitly Link-in-bio:
Landscape: If you're using a template with a banner image across the top of your Link-in-bio page.
Portrait: If you're using a template that fills the entire background of the page.
Think about where your audience is most likely to view your Link-in-bio page (on a mobile device or computer screen), then test on that platform and crop or scale the image to look best there.
Think of background images as wallpaper and avoid using a background image that's focused on a specific object. This example uses a background image with an object—a heart logo—as viewed on both mobile and desktop. Notice how it resizes and disappears when viewed on a computer.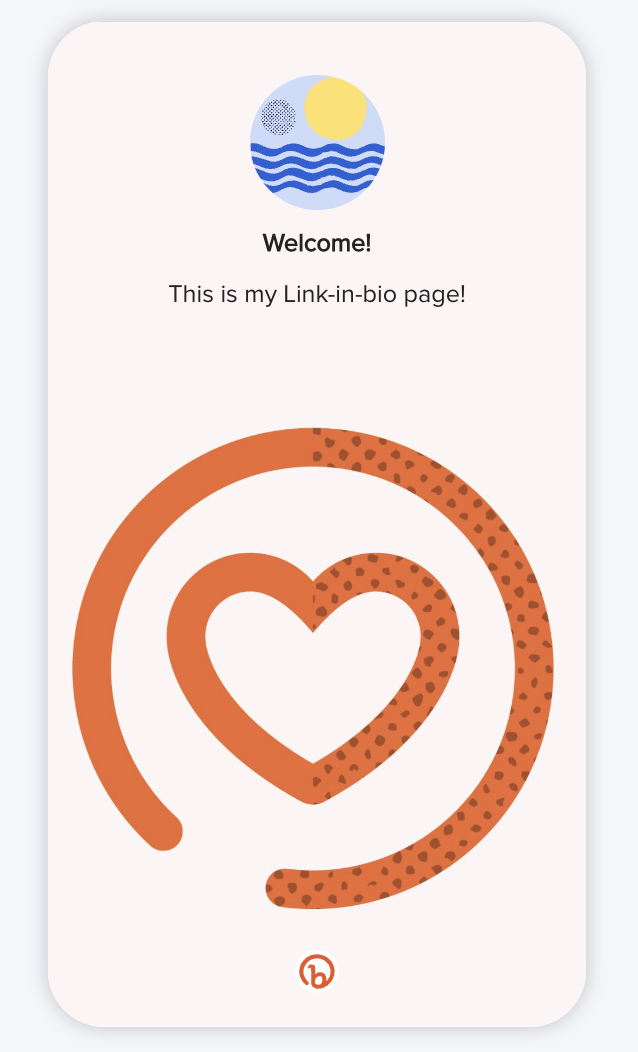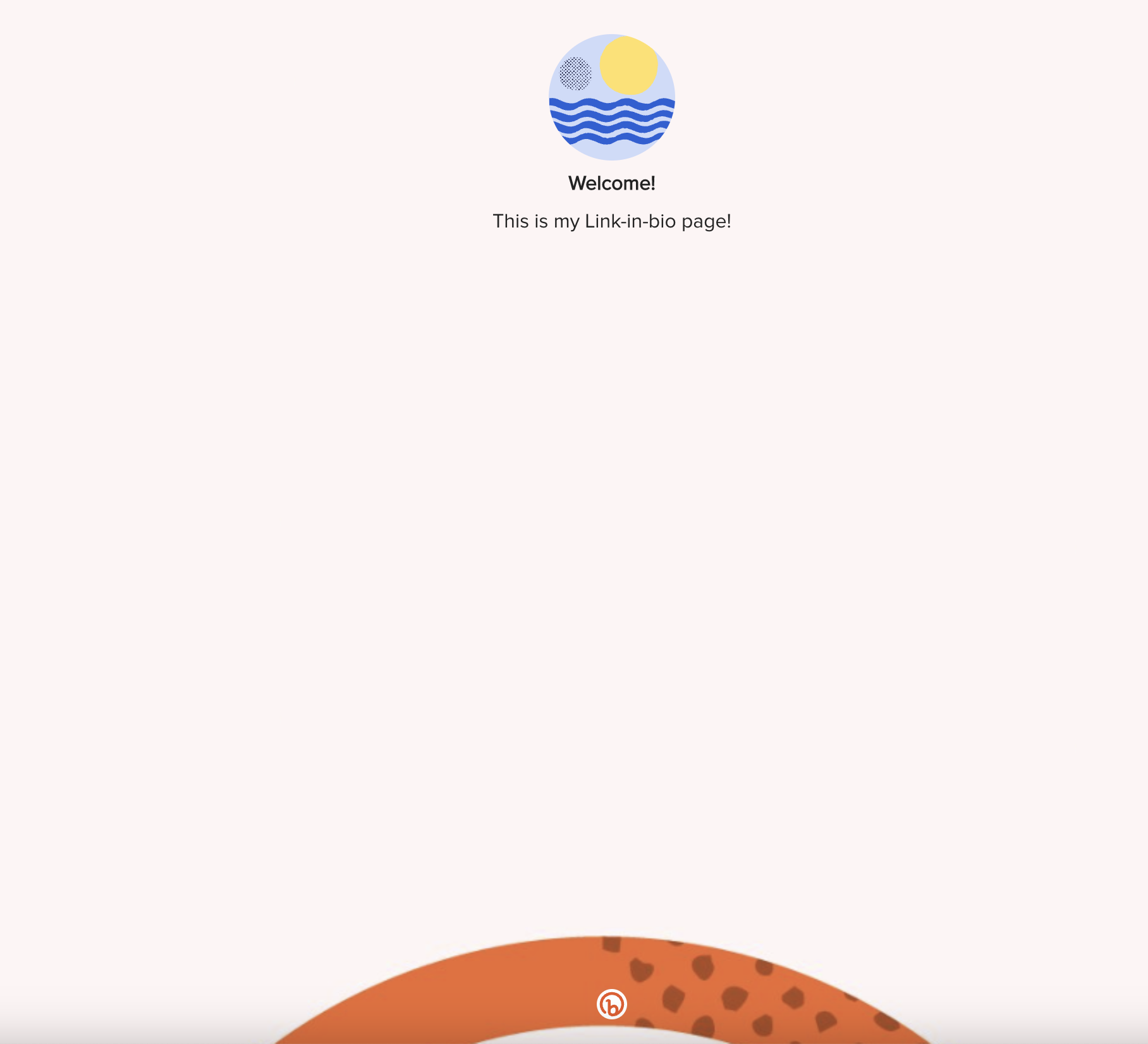 These two examples work a bit better. One uses a header image of a cloud with a landscape layout. The other uses a more abstract, full-page wallpaper image with a portrait layout.