On September 12, 2022, a new look was released for all Bitly users. The new navigation makes it easier to get around, find all your features, and get things done.
The main change is that everything is accessible from the left side of your screen, from the Create button to your settings, which used to be hidden in the profile menu.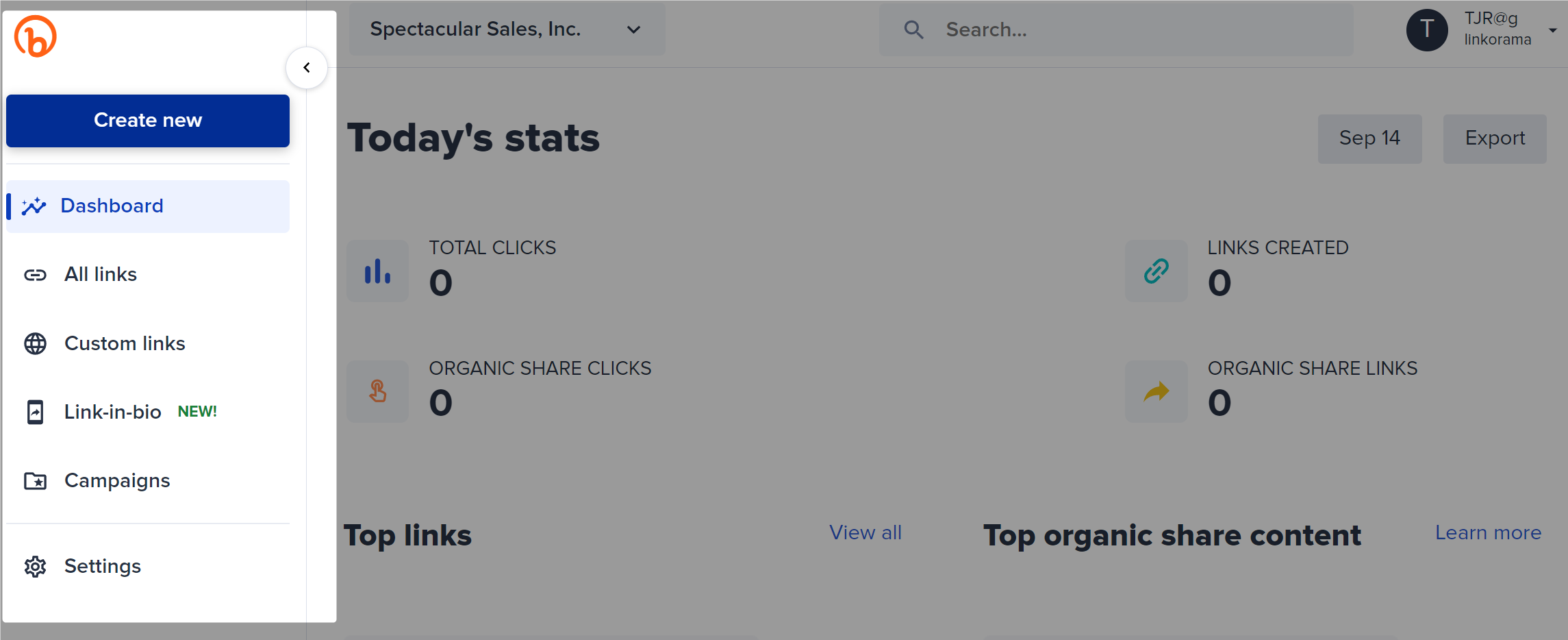 When you view Bitly on a smaller screen or click the collapse button, the navigation menu shrinks to the left to keep your workspace clear.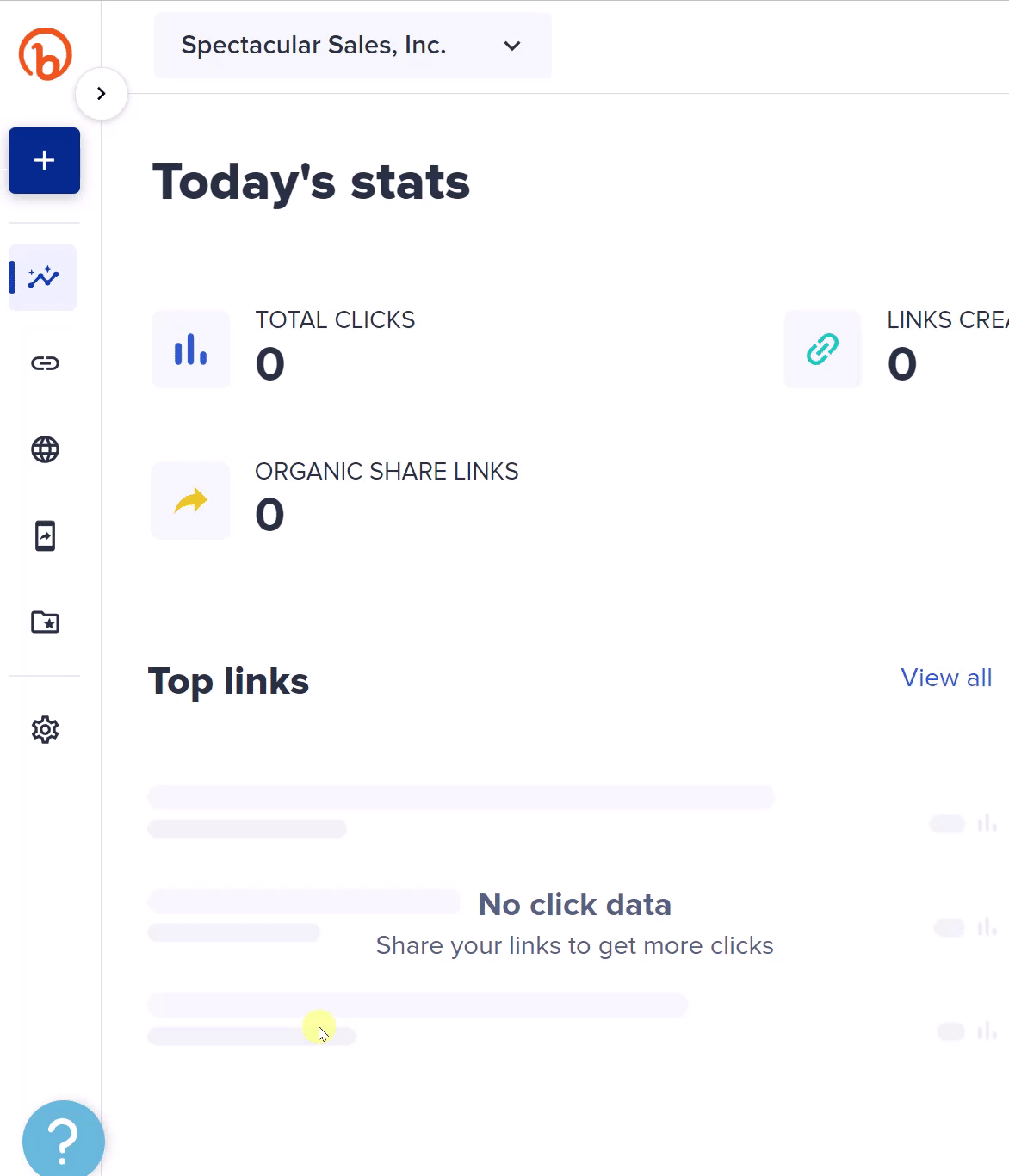 Click Create new to create a new link or QR Code.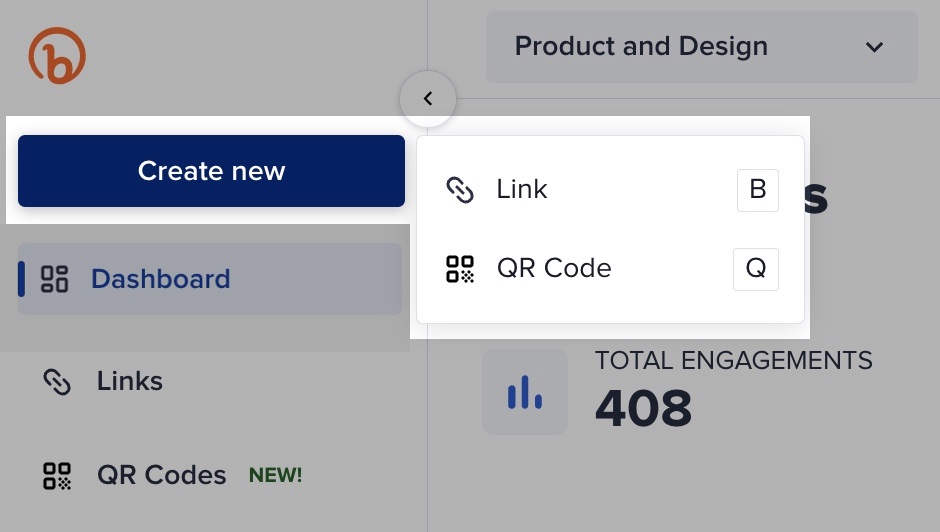 If your account includes Groups, you now select those at the top of the page.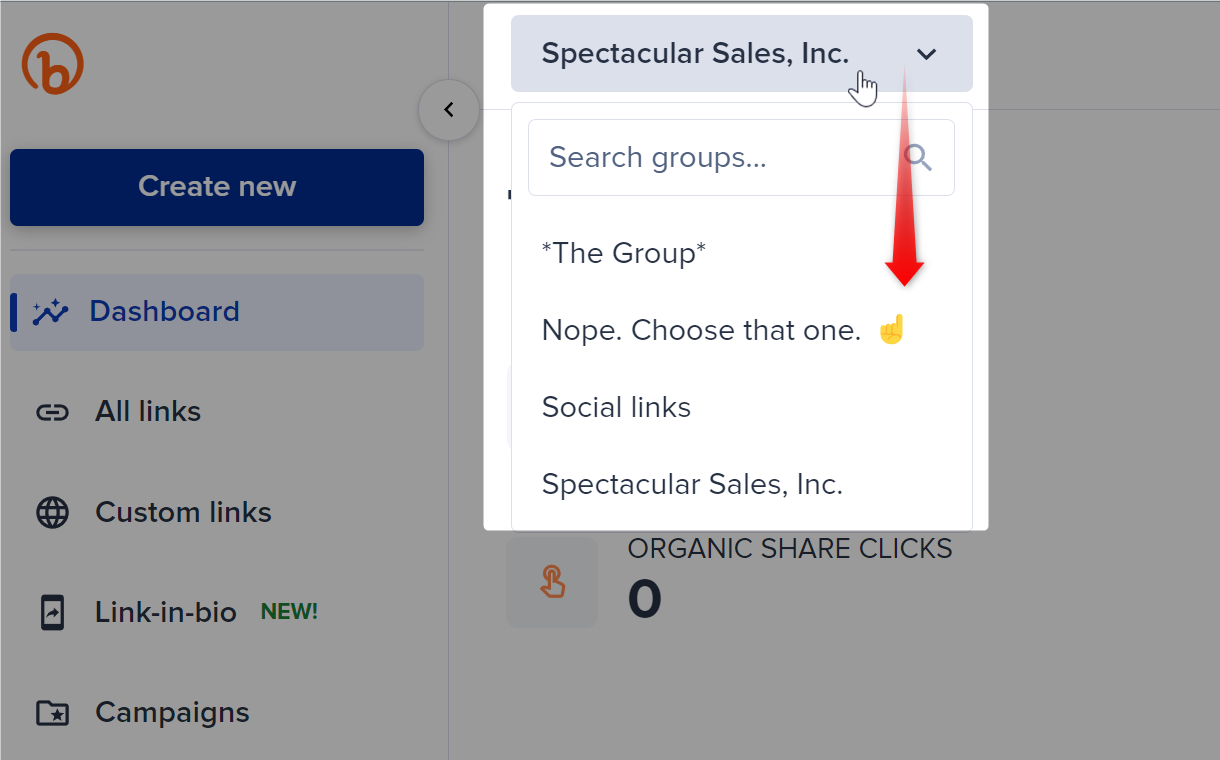 We've had very positive reviews from our customers about the improvements, and we're not stopping there. Bitly is always working to improve our product for you.