You will notice that links created from amazon.com using the bit.ly domain will automatically change to the domain amzn.to. This is due to a feature on enterprise accounts called auto-branding. Any links created from a site associated with a Bitly account with this feature enabled will default to the domain of the account owner's choosing.
This feature will only apply to links created with the default bit.ly domain. Auto-branding will not apply to custom links.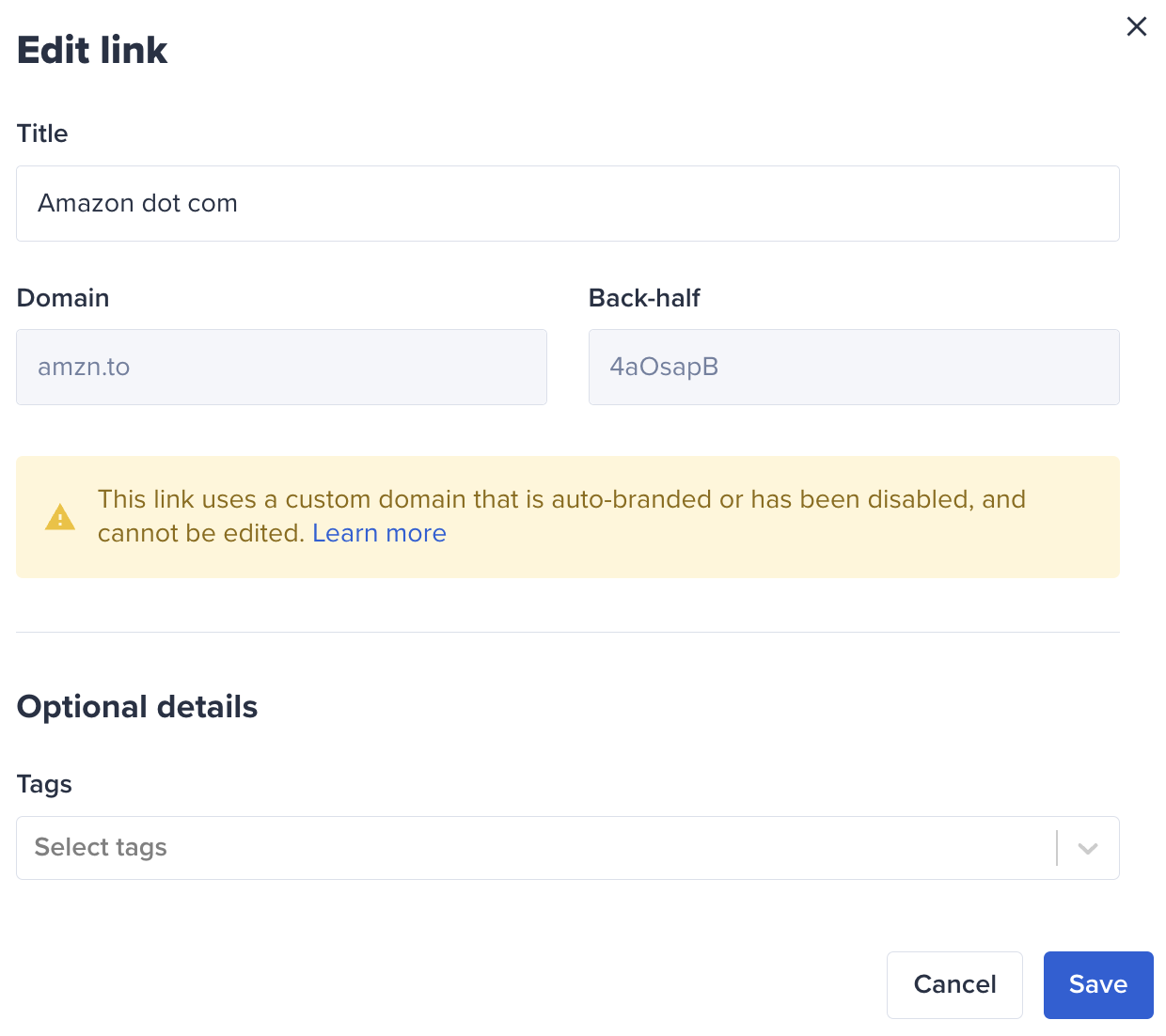 Customizing auto-branded links
Auto-branded links cannot be customized, including the back-half of the link. This is because accounts with this feature enabled own the rights to the domain and therefore the links created from their site are essentially owned by them as well.

If you would like to continue utilizing the amzn.to domain with your link, you can do so with a randomized back-half.