More and more users interact with content through their mobile devices. See which device types are used to click your links in aggregate and for individual links.
Device type data is available with an Enterprise subscription.
"Device type" doesn't include device brands, models, or other details. The possible device types are:
desktop
mobile-device
mobile-phone
tablet
tv-device

car-entertainment-system
console
digital-camera
ebook-reader
unknown
Data for individual links
To view device type data for a specific link, select All Links from the navigation menu and then select a link. Click Devices in the Technology section in the lower left.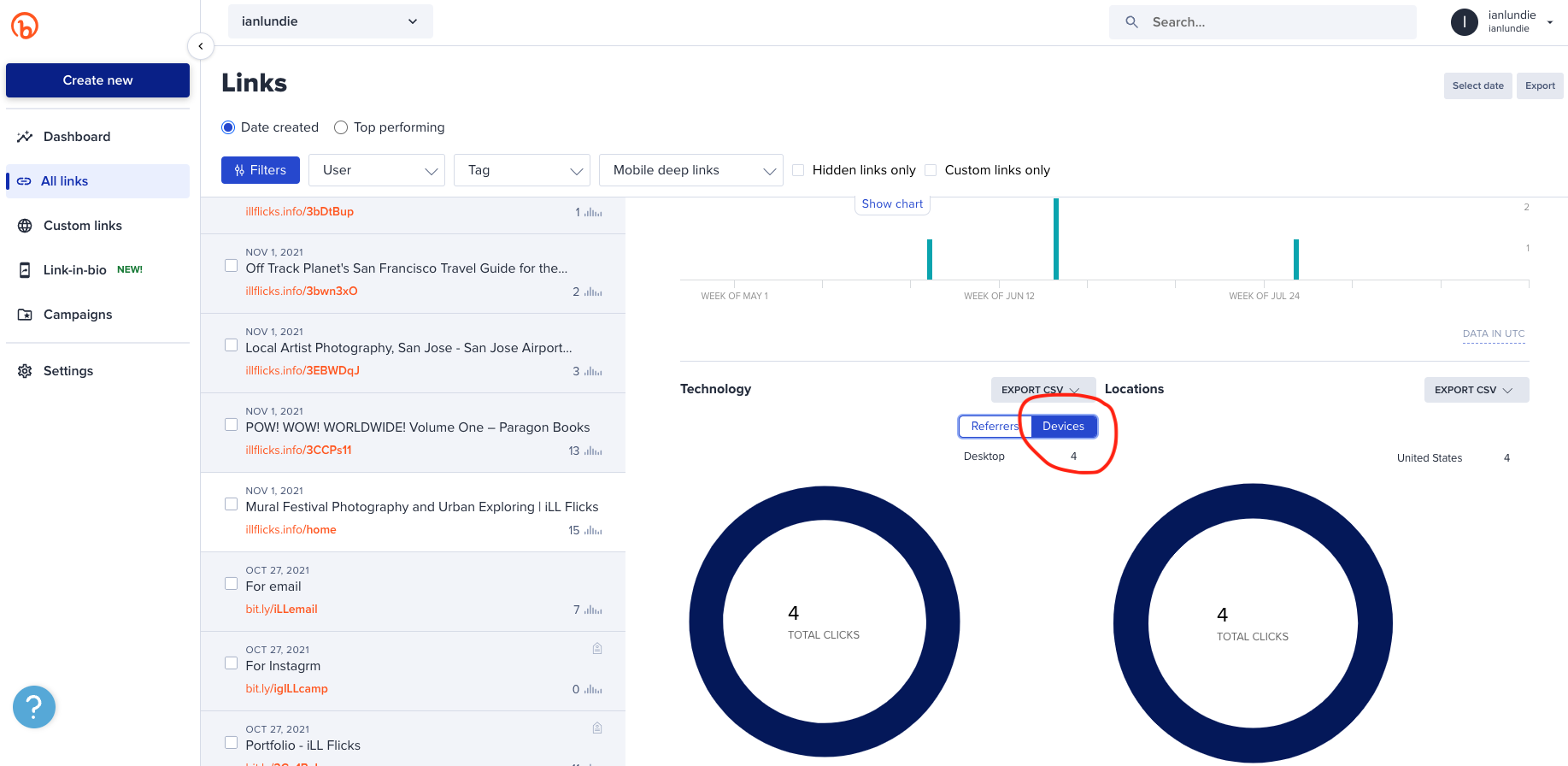 Data from the dashboard
Select Dashboard from the navigation menu. Technology metrics will appear in the lower left. Click the date in the upper right to filter your links by date.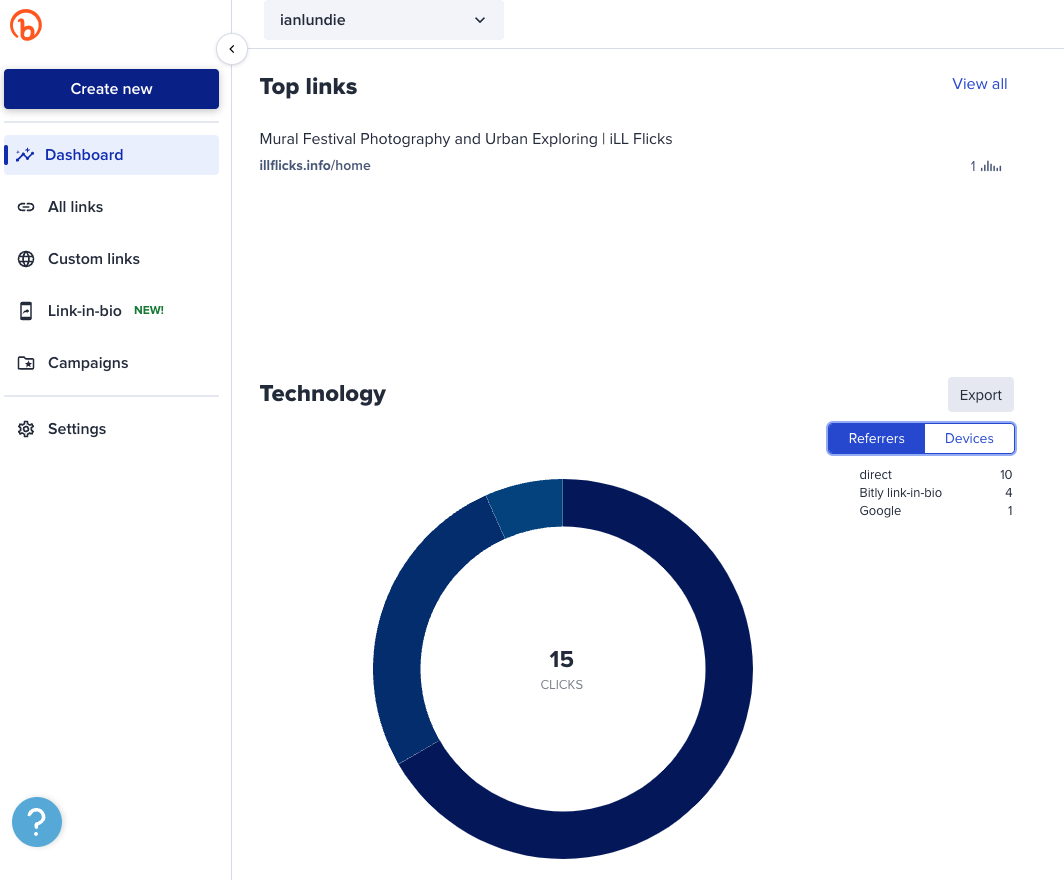 Click Devices to view the selected data. Click Export to download a CSV file with your data.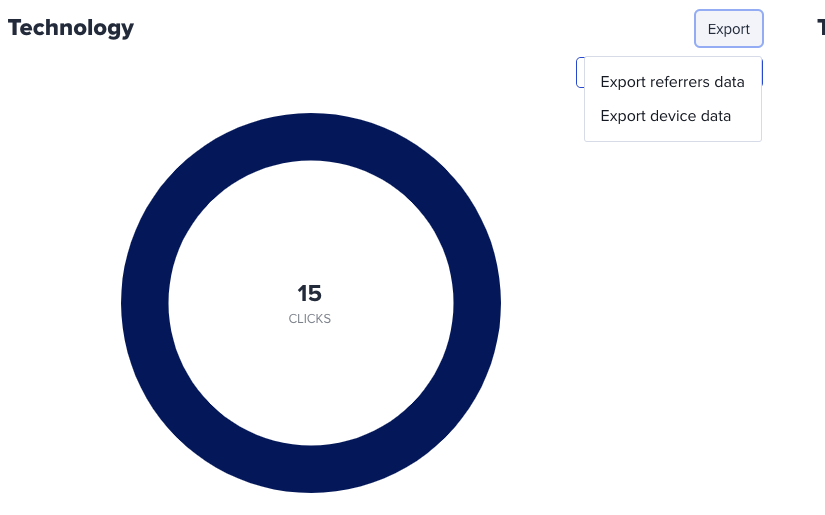 Here are some things to know about this data:
Mobile device - You'll see this when the data tells us the device is mobile, but not a tablet. An iPod Touch is an example of a mobile device.
No device data - This data cannot be identified because the clicks occurred before January 13, 2019, when Bitly started capturing device type information.
Unknown - Some device types are unknown because the device is not transmitting identifiable information.