We include our customers in every step of product development, from gathering your suggestions, to research, to a final product. It's the only way to be sure we're meeting your needs.
Beta testing is the final step in that process, and your feedback is invaluable during this stage. When you have a beta feature available in your account, you'll see an option to leave feedback, like this one: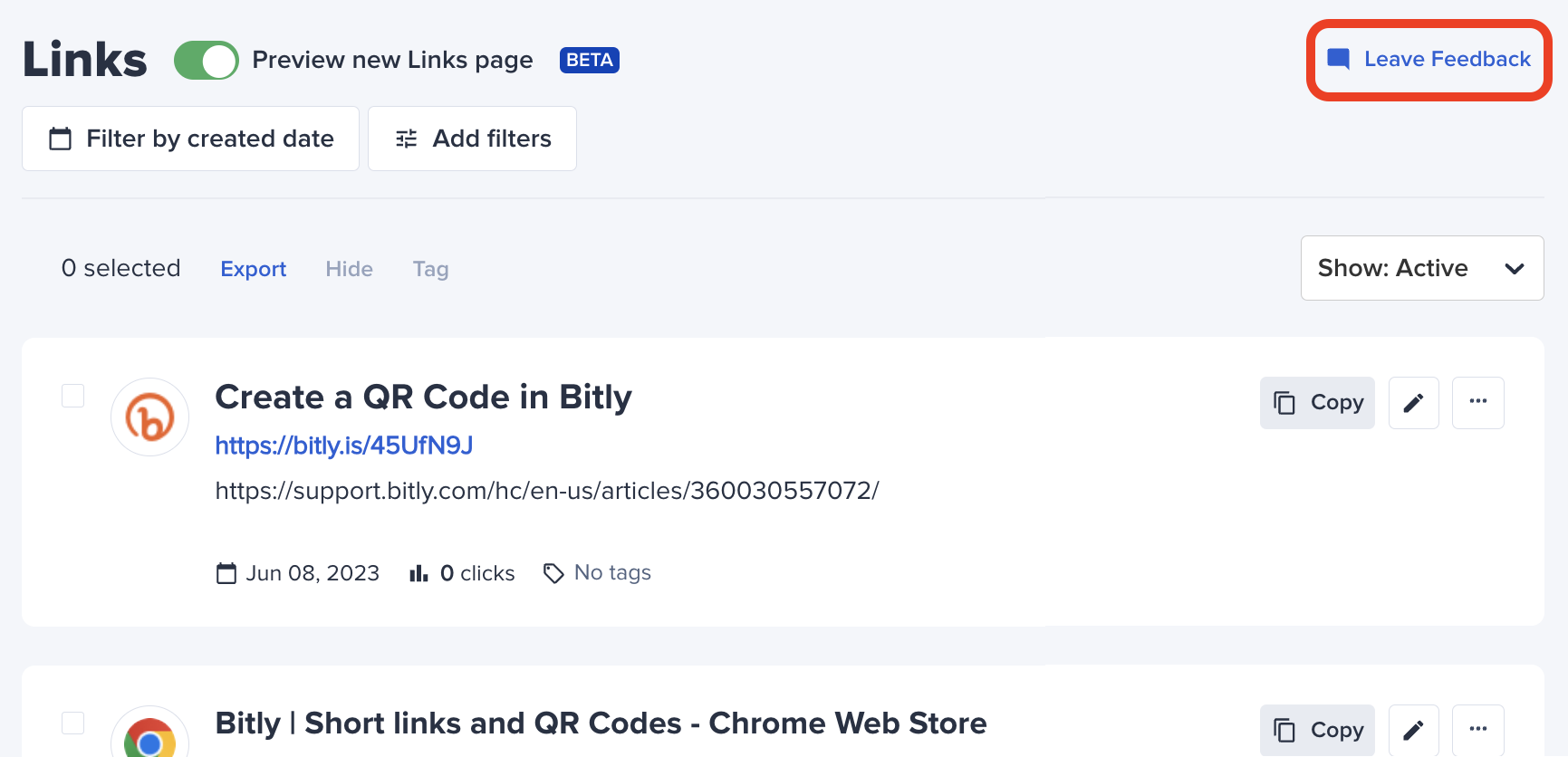 Just click that button to let us know what you think about the new feature, like what's working well or what you think could be changed or improved.
We'd like you to be aware of a few things before using a beta feature:
While the feature is functional, you acknowledge that development is not complete and you may discover minor issues when using it.
We're relying on you to provide feedback or ask questions by using the link provided in the beta message. We test many use cases, but your unique circumstances can help us improve Bitly.
Since we're continuing to test the feature, if you decide to try it, you accept that it's not covered by your current service level agreement (SLA).