Bitly has two menus in the navigation bar at the top of the page, the Navigation Menu (or Nav Menu) and the Profile Menu.
Nav Menu
The nav menu is in the upper-left corner of your screen. Use the nav menu to view and manage your links, metrics, and campaigns. Some menu items are only accessible with a paid subscription.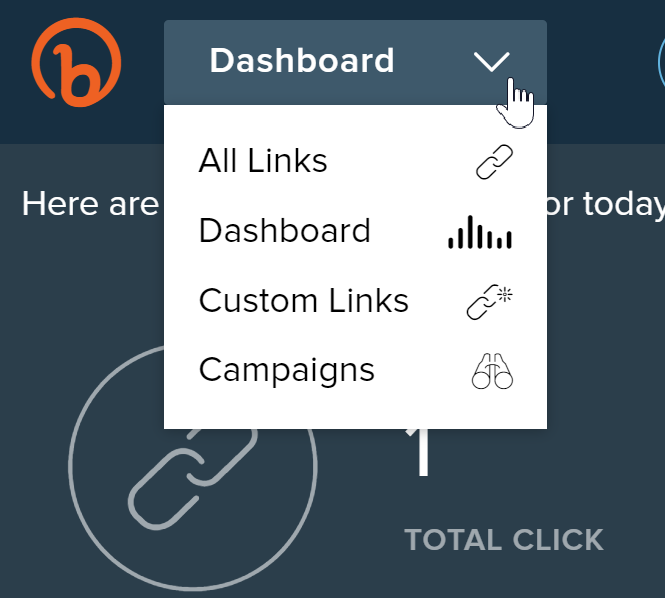 Profile Menu
The profile menu is in the upper-right corner of the screen. It contains your group selector, settings, and resource links to help you use Bitly.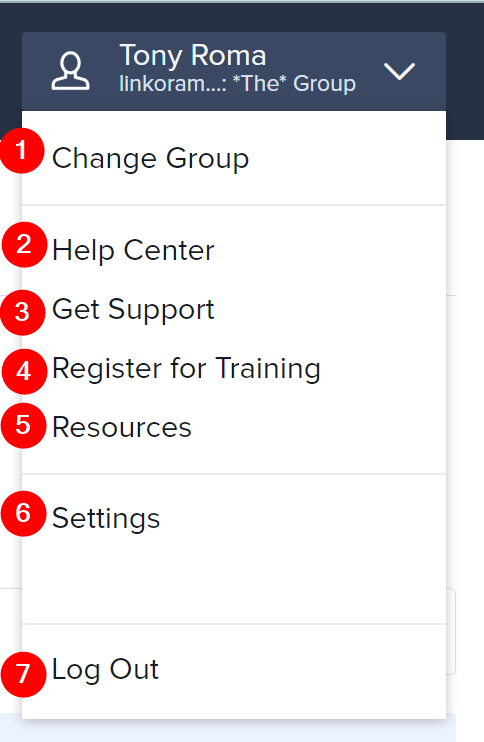 Some menu items are only displayed to customers with paid subscriptions or Enterprise accounts. Most of these items will open a menu panel with additional selections.
The menu header displays your name and the currently selected account and group.
Change Group - Select a group for creating links and viewing analytics.
Help Center - Go to our Help Center for helpful knowledge base articles and videos.
Get Support - Customers with a subscription can contact our support team for help.
Register for Training - Register for live webinars with Q&A sessions.
Resources - Download our ebooks, read the Bitly blog, install the Bitly browser extension, view our mobile apps, or view our Privacy Policy and Terms Of Service.
Settings - Manage everything from your email address to custom domains and SSO.
Log Out - Exit the Bitly app and return to the Bitly.com website.