We have several different plan options. Each ones has different features and limits, like how many links you can shorten each month or the amount of historical data available in your engagement metrics.
See the full list of plans and features on our pricing page.
If you have a free account, you can also see the list of plans if you sign in and click the Upgrade link in the top-right corner.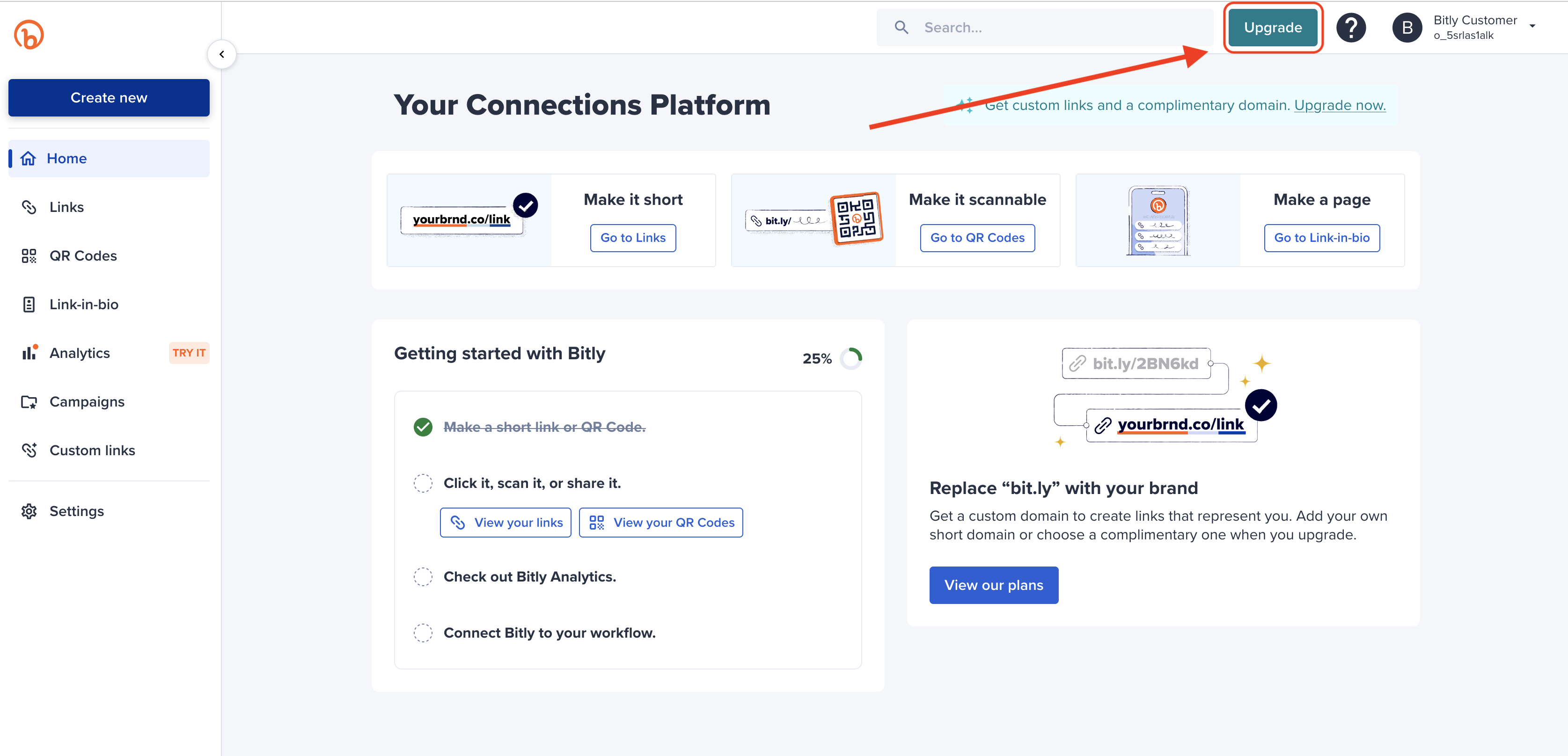 Upgrading to a paid Bitly plan
To upgrade to a paid plan, visit the pricing page. Select annual or monthly billing and click Get Started on your desired plan.
For a custom Enterprise plan, contact our sales team.