Tags are a way to organize your links so that you can search and filter them more easily. You could use tags to keep track of the channels you share your links on, organize your links for a specific marketing campaign, or simply tag all your favorite links.
Adding and Creating Tags
1. Edit the link you want to tag and enter the name of the tag you want to create.
2. Click Tags and type name of tag.
3. Click Save.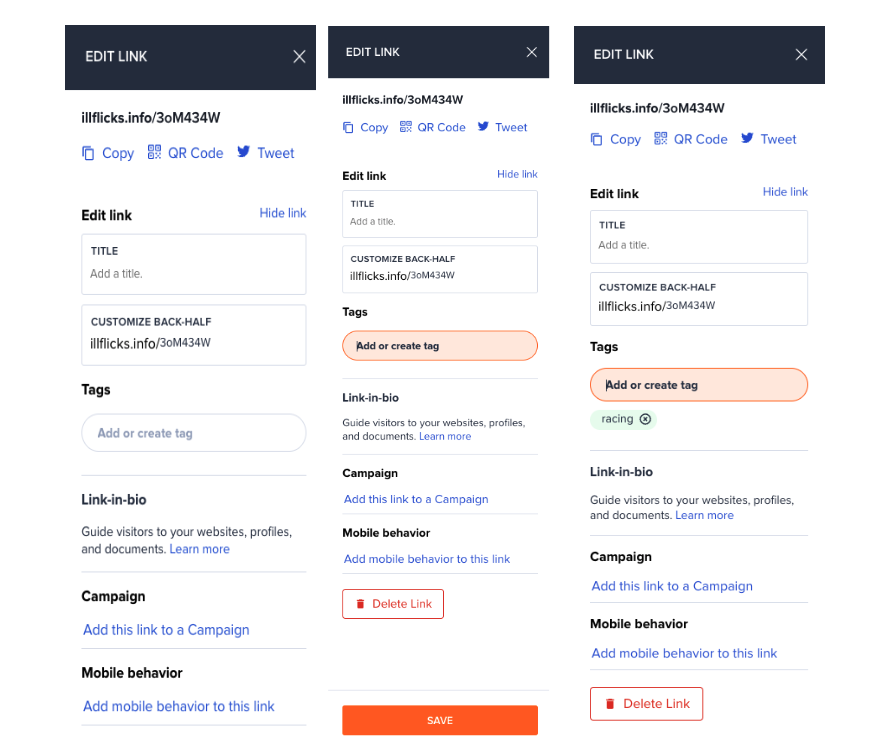 *Remember: tags are case sensitive.

All tagged links will display the tag underneath the target URL. To remove the tag from a link simply click the small 'X' on the tag.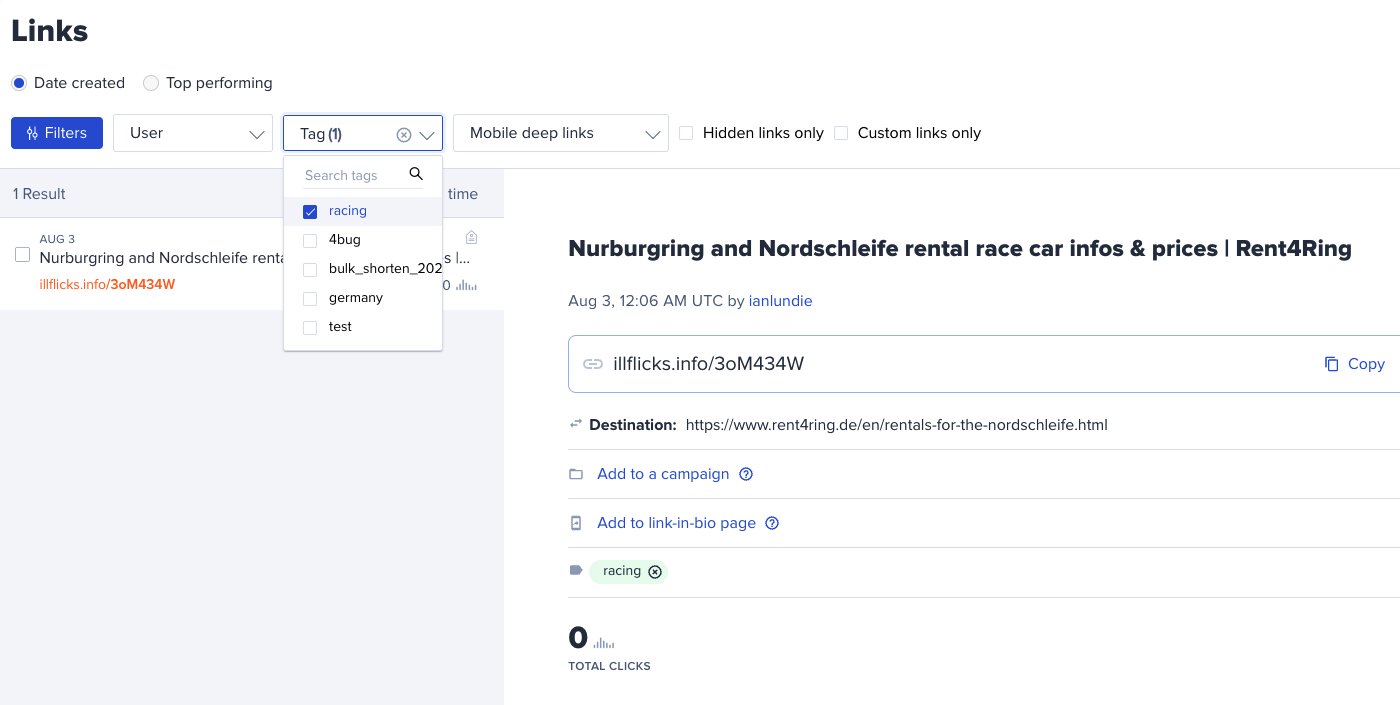 Filtering by Tags
Once you've started tagging your links, you can begin filtering your links by those tags. To do so, click on the 'Tag' dropdown and make your selection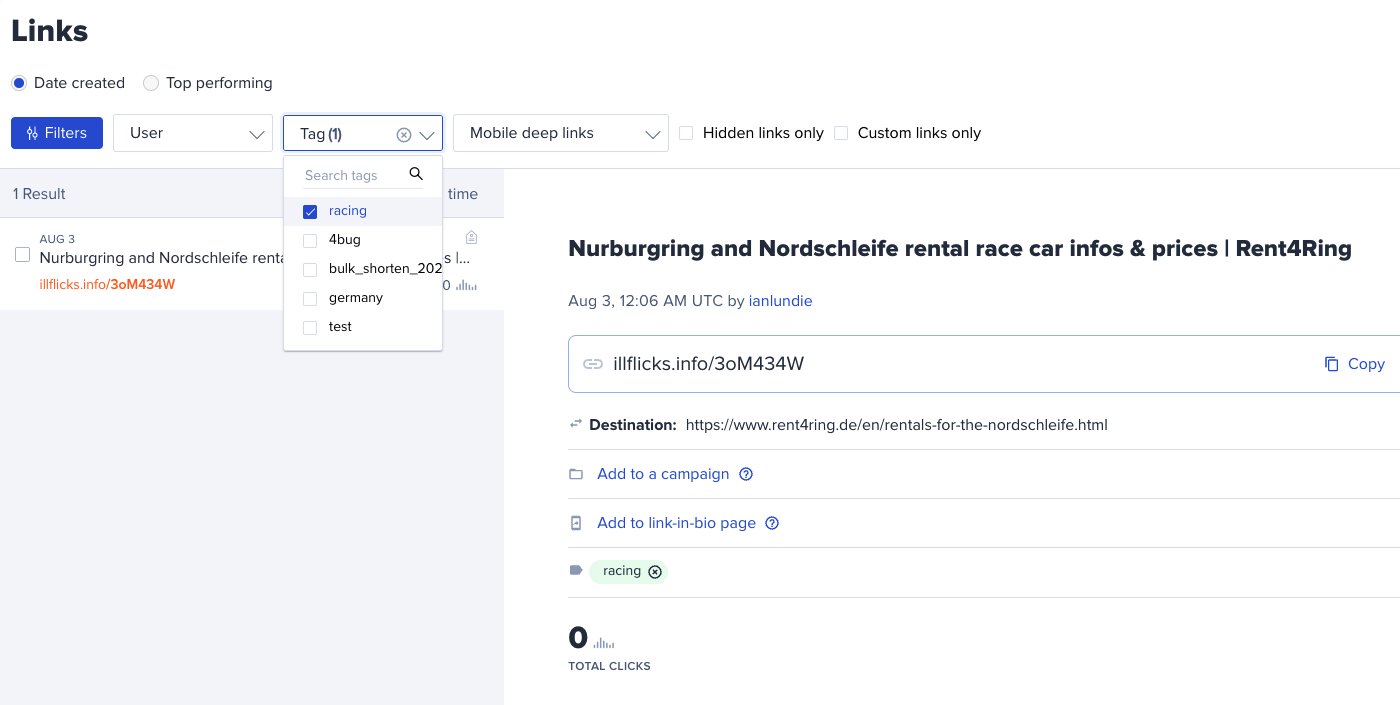 Choose the tags you'd like to sort by and keep in mind you can select multiple tags at once.

*Tags cannot be deleted only removed from a link