Embedded YouTube videos are a great way to share content on your Bitly Link-in-bio. They use the same styling as the Link-in-bio buttons (i.e. square or rounded corners). Once you've added a video, you can move it around on the page just like your links.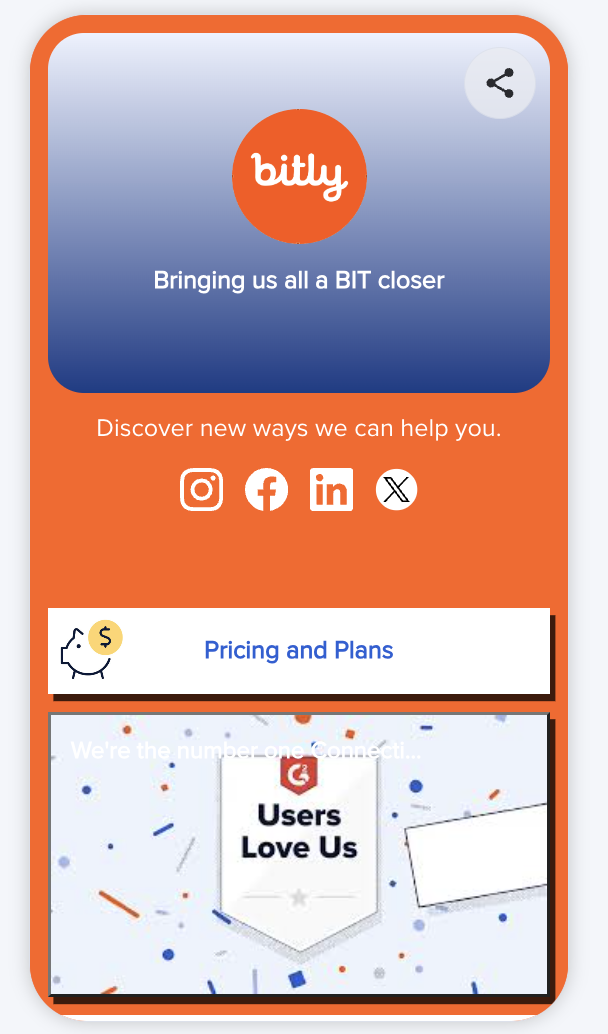 To add a YouTube video to your Link-in-bio:
Log in to your Bitly account.
Click Link-in-bio in the left sidebar.

Click Edit on your Link-in-bio. If you have multiple Link-in-bio pages, be sure to select the correct one.

Click Add YouTube.

Add the YouTube video URL. The Short Link for this video uses your default domain. The title pulls automatically from YouTube.

To schedule this link to appear later or to have it automatically unpublish at a certain time, click Set Schedule. Select the date and time for it to publish and/or unpublish, as necessary.
Click Create.
All customizations you make to your Link-in-bio page are saved as a draft. If you leave this page, you won't lose your changes. When you're ready for them to go live, click Publish changes.