The Bitly Links page was updated in September 2023. Here's everything that changed:
Cleaner, updated look
The first thing you notice when you click Links in the left sidebar is that the page looks different. More information is available at a glance, including total engagements, date created, and tags. This makes it easier to see this information as you scroll through the page.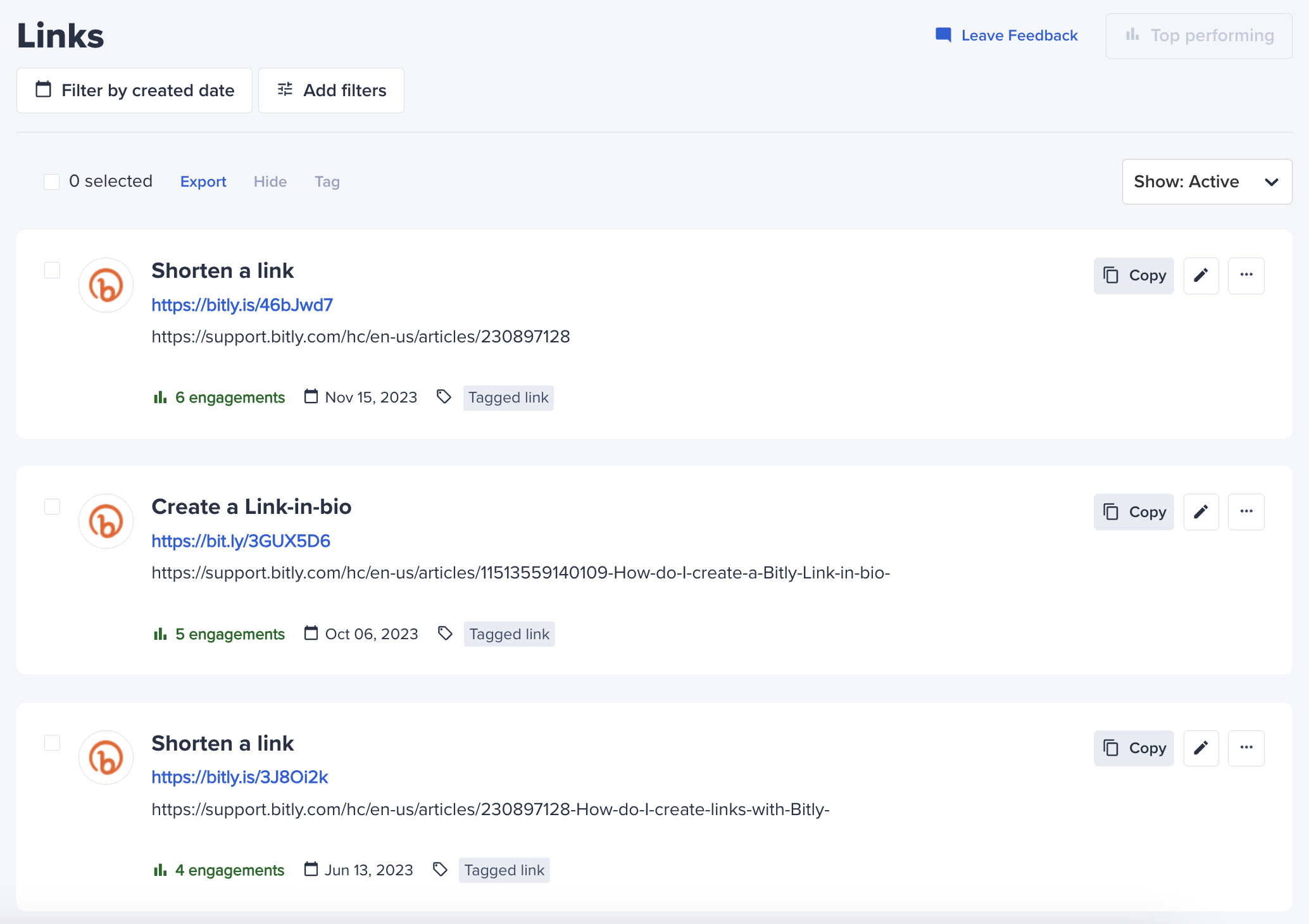 Quick actions menu
We consolidated many of the most common actions into a single menu. Click the three dots to:
Redirect the link
Add the link to a campaign
Add mobile behavior to the link (if you've set up your account for deep linking)
Delete the link
View link detail (this takes you to its metrics)
View the associated QR Code (if the link doesn't have one, this takes you to the Link Details page, where you can create one)
Add the link to a Link-in-bio (if you don't have a Link-in-bio, this takes you to the page where you can create one)

Easier filtering
We consolidated all of the filters into a single menu. Click Add filters to view your options.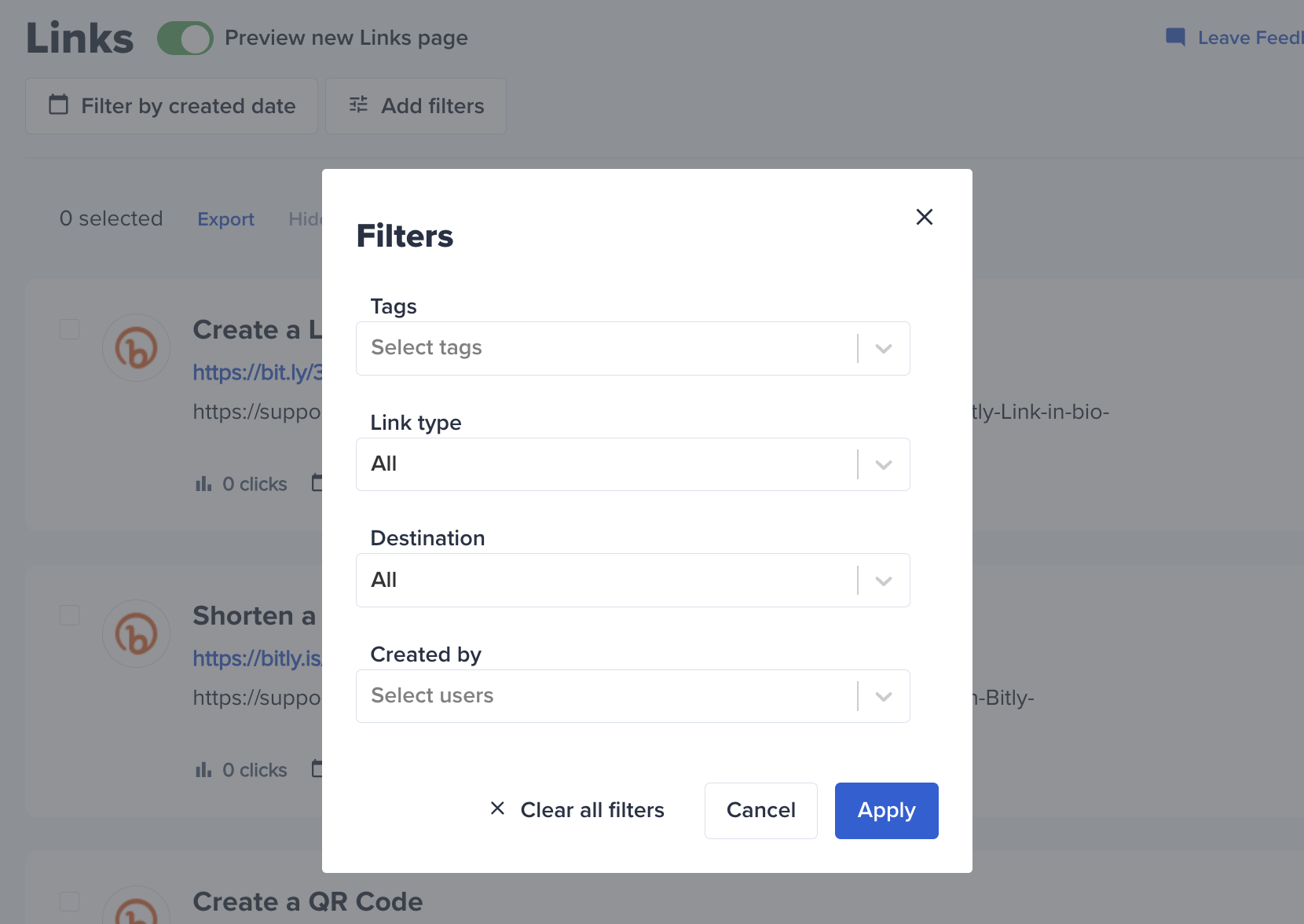 Top-performing links
Top-performing links have moved to the Analytics page. Learn more at How do I view top-performing links?
Link details
Click into a link to view the new Link Details page. A few things have changed here: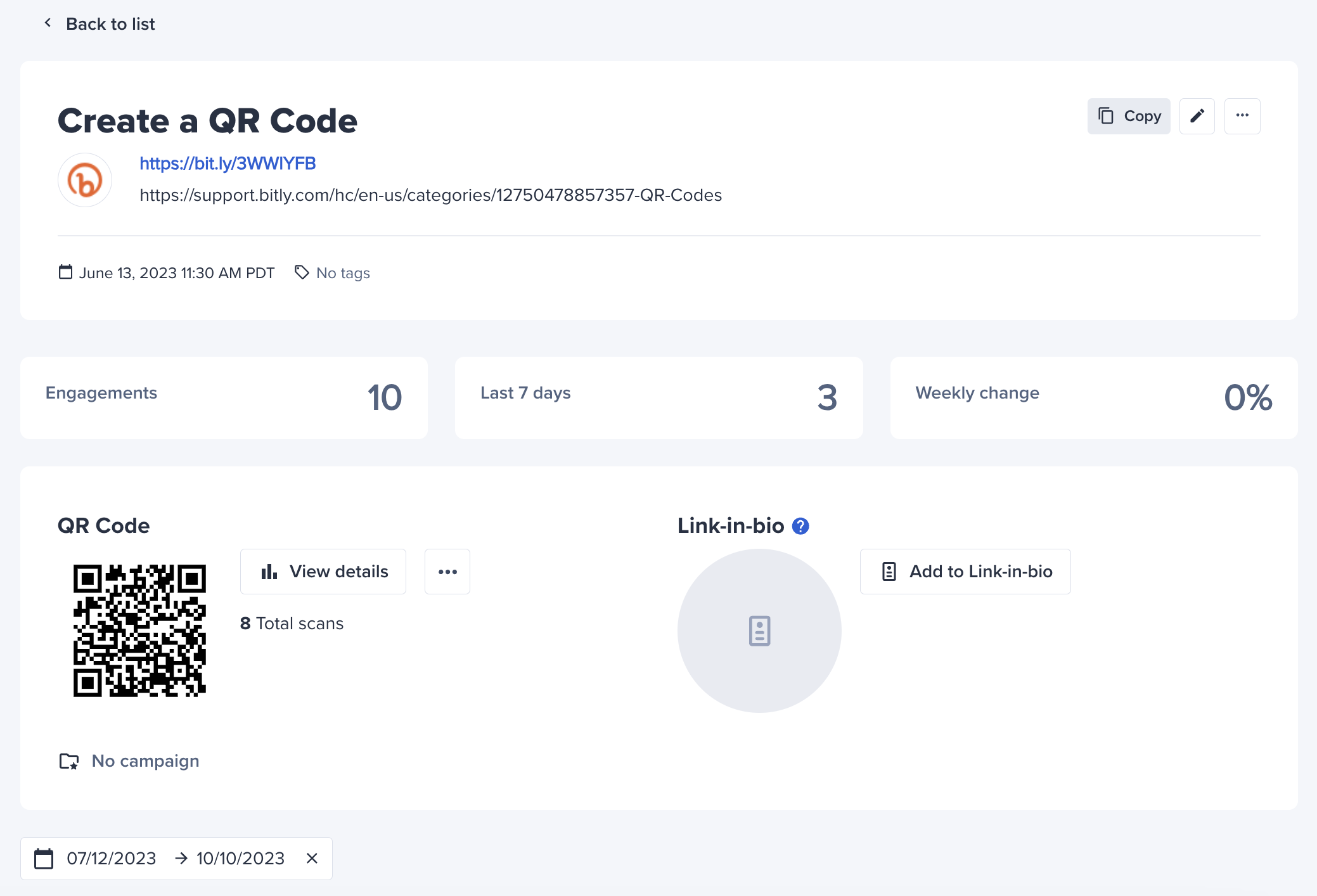 Edit link screen
Click the pencil icon to open the edit screen. You can change the link's title, back-half, and tags.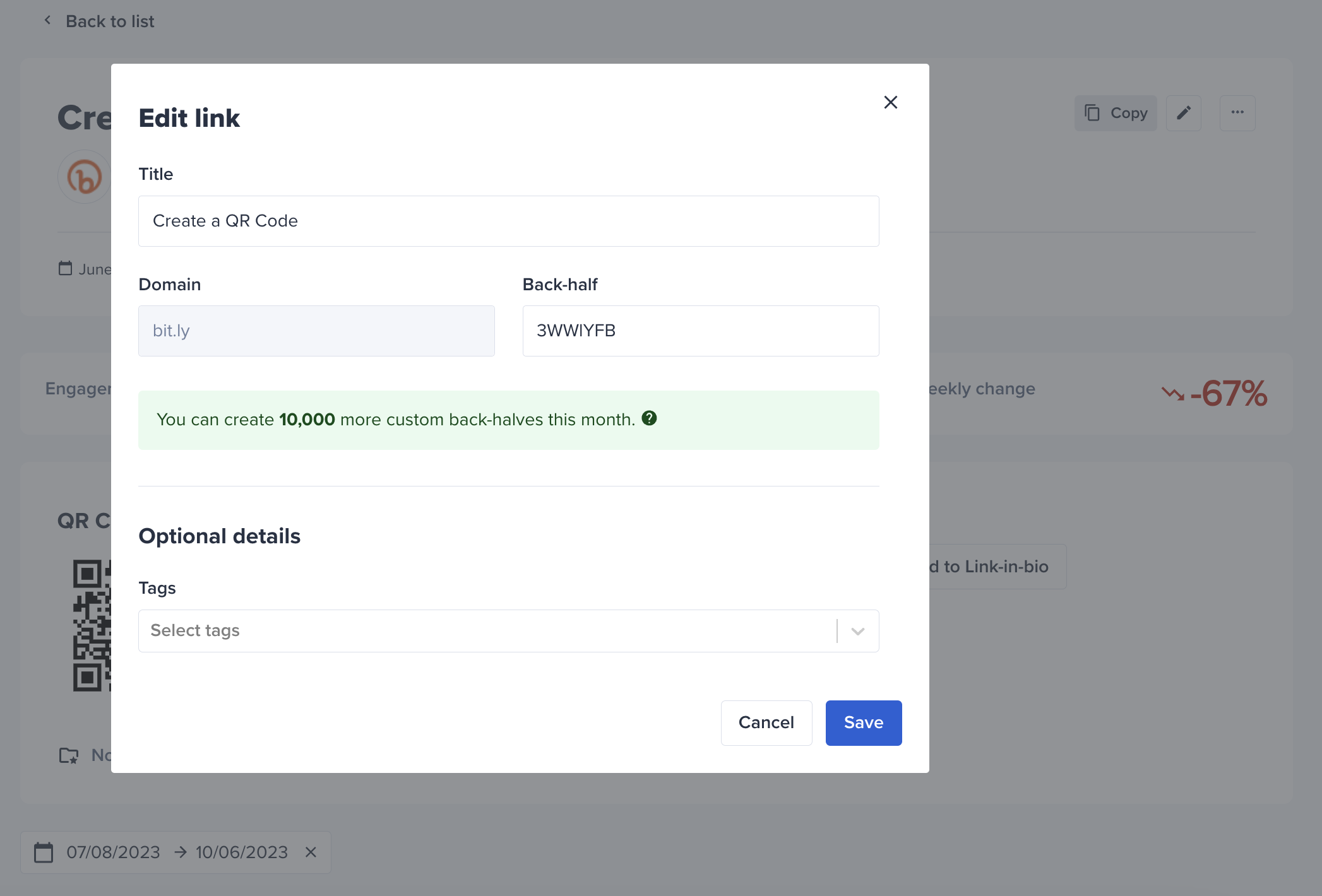 Three dots menu
Click the three dots menu to redirect the link, add it to a campaign, add mobile behavior, or delete it. Mobile behavior only displays here if your account is set up for mobile deep links.
Remember that edited and redirected links can't be deleted, but they can be hidden.

New metrics
Get quick insights into your link's performance with three new data points:
Total engagements (includes link clicks, QR Code scans, and Link-in-bio clicks)
Engagements over the last 7 days
Week over week change

The amount and type of engagement data available varies by plan. Visit our pricing page for more information.
We've also added and improved some of the other charts on this page.
Engagements over time
Below this data, there's a new graph called Engagements over time. Break down your link's engagements by link clicks, QR Code scans, and Link-in-bio clicks.
Hover over a bar for detailed stats for that day, including engagements from specific sources (Short Link, QR Code, Link-in-bio). Click on a product label (e.g. Link clicks) to filter out that engagement source.

Locations
The Locations table shows where your engagements are coming from. This was previously a donut chart, but now we show it as a table. Click the toggle in the top-right to switch between country and city data.

Referrers and devices
Referrer and device data have been split into separate charts. Now you can see both at once: