Follow these steps to add a profile image to your Bitly Link-in-bio.
Prefer to do this on your phone or tablet? Jump straight to the mobile instructions.
Log in to your Bitly account.
Click Link-in-bio in the left sidebar.

Click Customizations.

Click Add image.

Click Select an image, drag-and-drop an image to upload one from your computer, or paste an image URL.



Note: All images must adhere to our image guidelines.

Use the circle to crop your image to the desired size.

Click Save.
All customizations you make to your Link-in-bio page are saved as a draft. If you leave this page, you won't lose your changes. When you're ready for them to go live, click Publish changes.
You can edit or remove your image at any time.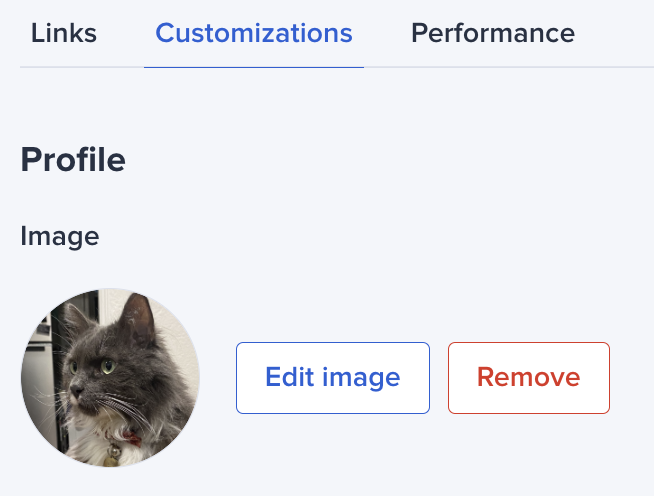 In the Bitly mobile app
Open the Bitly app on your phone or tablet.
Tap the hamburger icon (three horizontal lines) in the upper-left corner.
Tap Link-in-bio.
Tap Edit.
Tap the circle at the top of your Link-in-bio page.
Tap Add image.
Select whether you want to take a photo or upload one from your device. You'll need to give permission to use your camera or photo library, depending on which one you select.
Once you've taken your photo or uploaded one, tap Save.
If you need to crop your photo, use the Bitly web app in your browser.