Links won't display on your Link-in-bio page if they've been disabled or if they're scheduled to go live later.
When you shorten a link via the Create button and add it to your Bitly Link-in-bio, the link is disabled by default. To publish it to your Link-in-bio page:
Log in to your Bitly account.
Click Link in bio in the left sidebar.

FInd the link you want to enable.

Toggle the switch beneath the link.

Click Publish changes in the top-right corner, above the live preview.
This image shows the difference between an active link, a scheduled link, and a disabled link: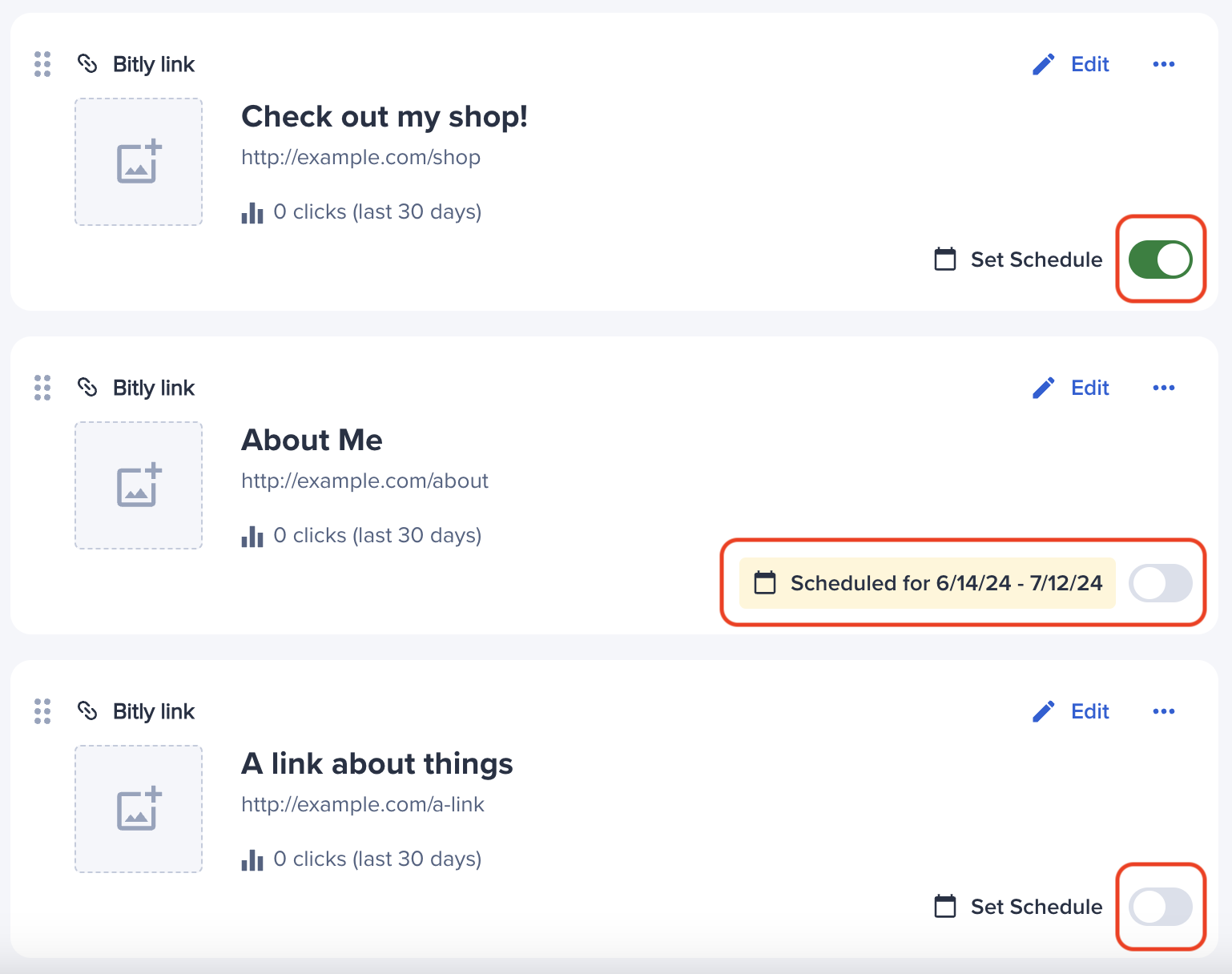 In the Bitly mobile app, you can see active and inactive links on the edit links screen (the same screen where you can schedule your links):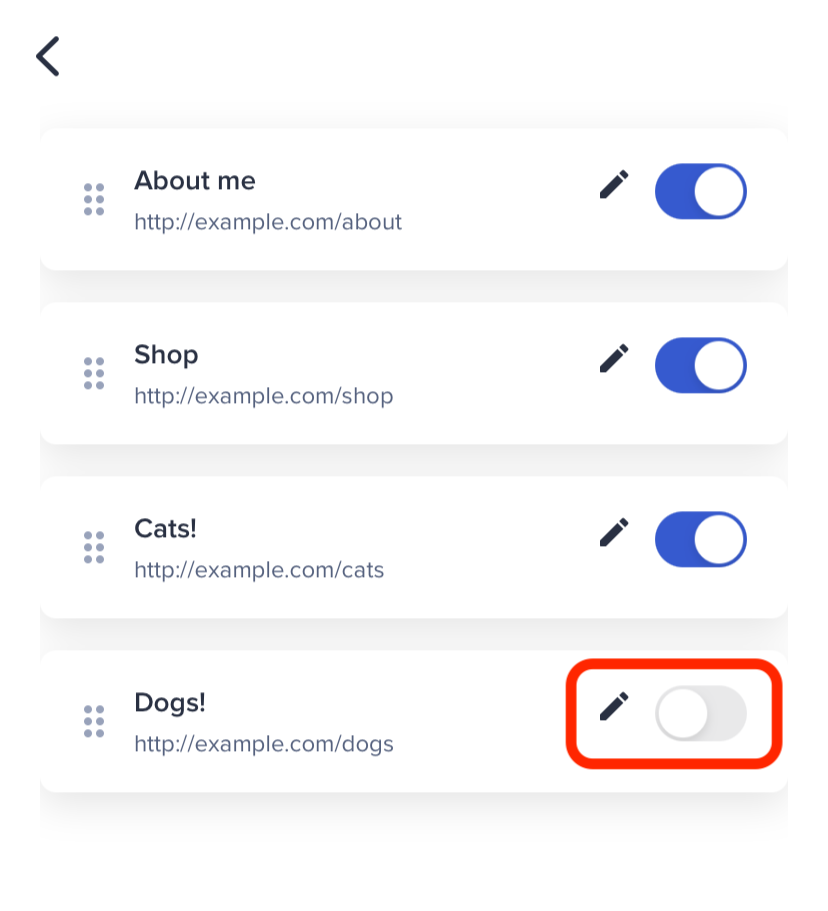 To see if an inactive link is scheduled to publish later, tap the pencil icon next to the toggle. Here you can see if a schedule has been set for this link.