A Custom Bitlink is a link that was created using your own branded short domain and a custom keyword back half, as opposed to default bit.ly domain and the random alphanumeric back half.

For example:
Custom Bitlink: es.pn/Superbowl
Standard Bitlink: bit.ly/2DT1pnm
The Custom Bitlink Section
The Custom Bitlinks section is where all of your branded and customized Bitlinks will live within the dashboard.
Here you'll be able to copy, share or redirect your links!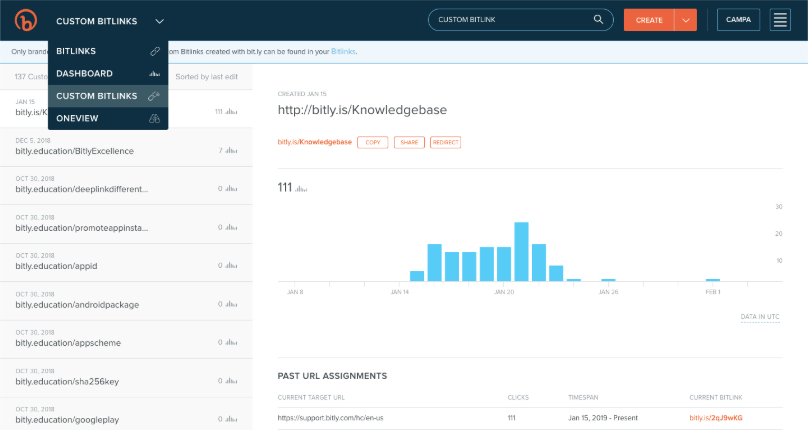 Please reach out to support@bitly.com if you have any questions!