Add links to a campaign to group their metrics and measure the success of your efforts.
Adding links to an existing campaign
After you've created your campaign, you can add additional links to your campaign channels at any time by following the steps below.
Go to the campaign you want to add links to within the 'Campaigns' section and select 'Add Links'. From here you will be able to add the long URL of the links you'd like to add and select 'Create'.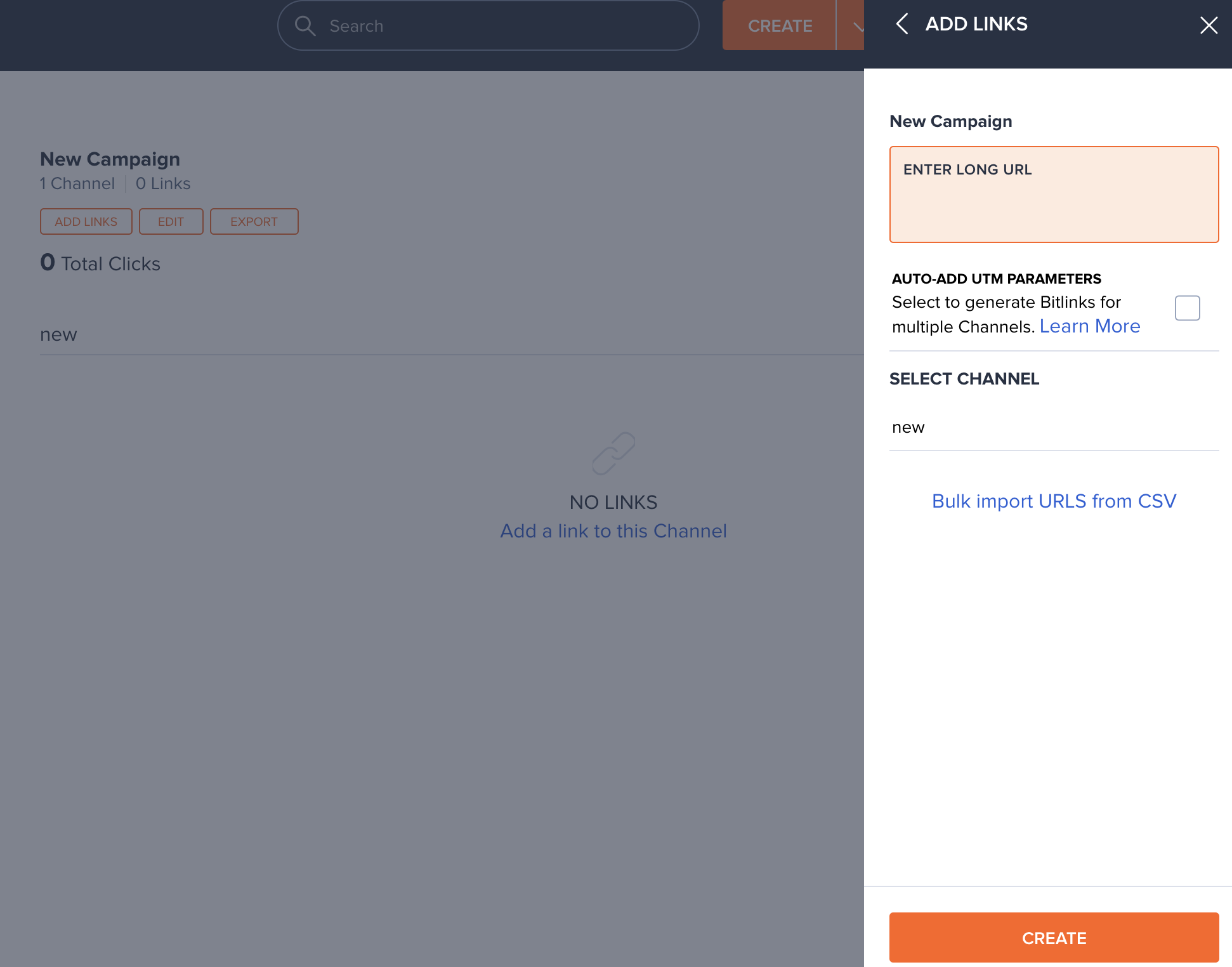 You can also add links on an individual channel, rather than for the whole campaign. To add a link to a specific channel within a campaign select the channel within the campaign and select "Add Links" at which point you can paste the long URL of the links you'd like to add and select 'Create'.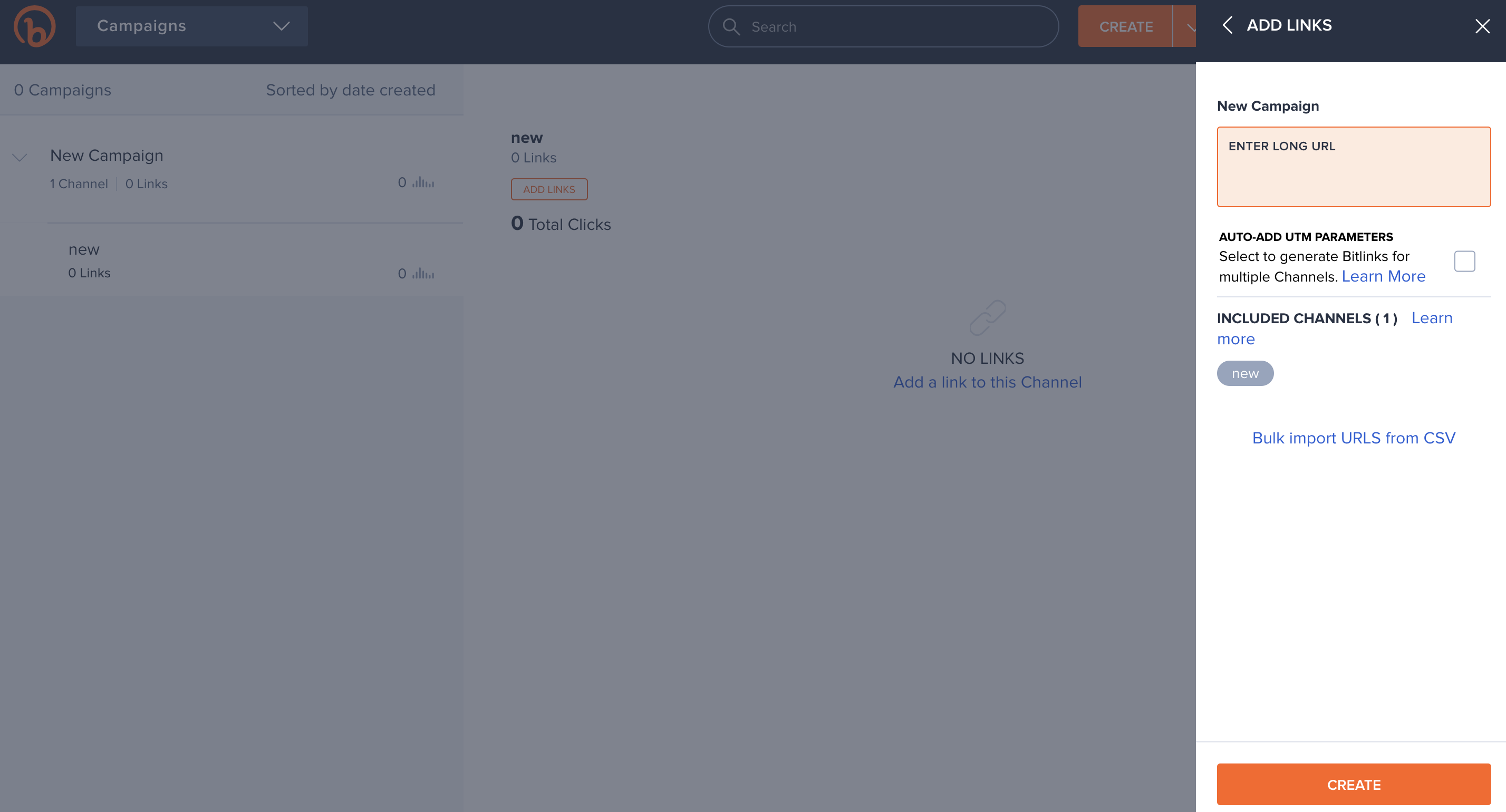 When you initially create a campaign, you will need to select the various channels you want to include. Once you've identified your channels, you'll be able to drop each destination URL into the corresponding channel to create the links for your campaign.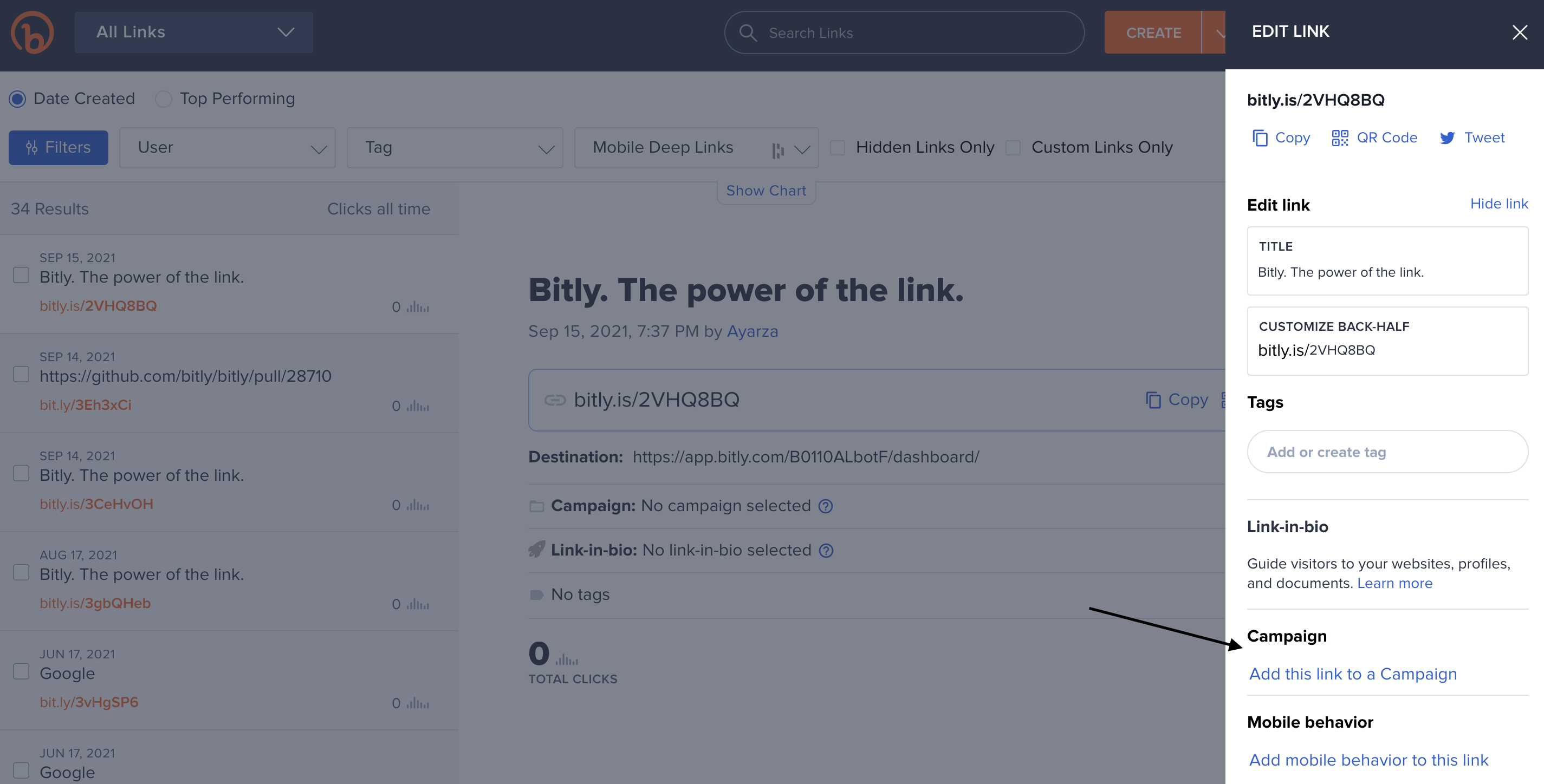 Adding an existing link to your campaign
If you've already shortened a link, but want to add it to your campaign, it's not too late! Within the 'All Links' section find the link you would like to add to a campaign and select the 'Edit' button.

From the edit selection, you can select 'Add to campaign'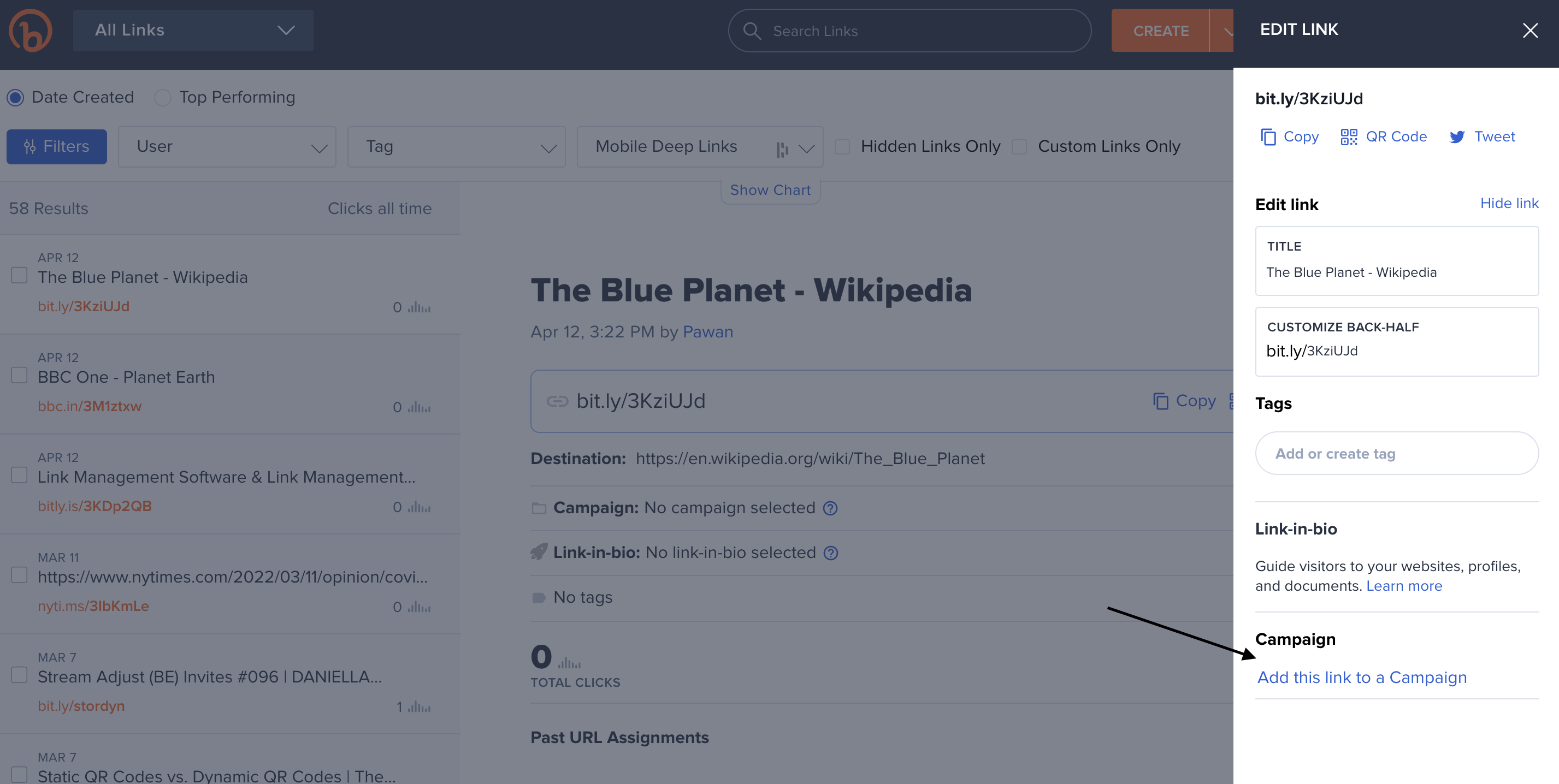 From the filter campaigns section, you can search and select the campaign you want to add the link to