Campaigns allow you to build, manage, and measure the success of omnichannel campaigns in a single dashboard.
You can now create links for all campaign channels at once, from social media to email, SMS, and beyond, and easily understand how that campaign performs across every channel with real-time click data. Each campaign can have up to 100 links, and you can have up to 100 channels in a single campaign.
Campaigns allow you to:
Save time by creating up to 100 links for each campaign at once
Improve digital campaign performance by comparing paid, earned, and owned channels side-by-side, in real-time
Deliver better customer experience by understanding which mobile devices customers use to access content across all channels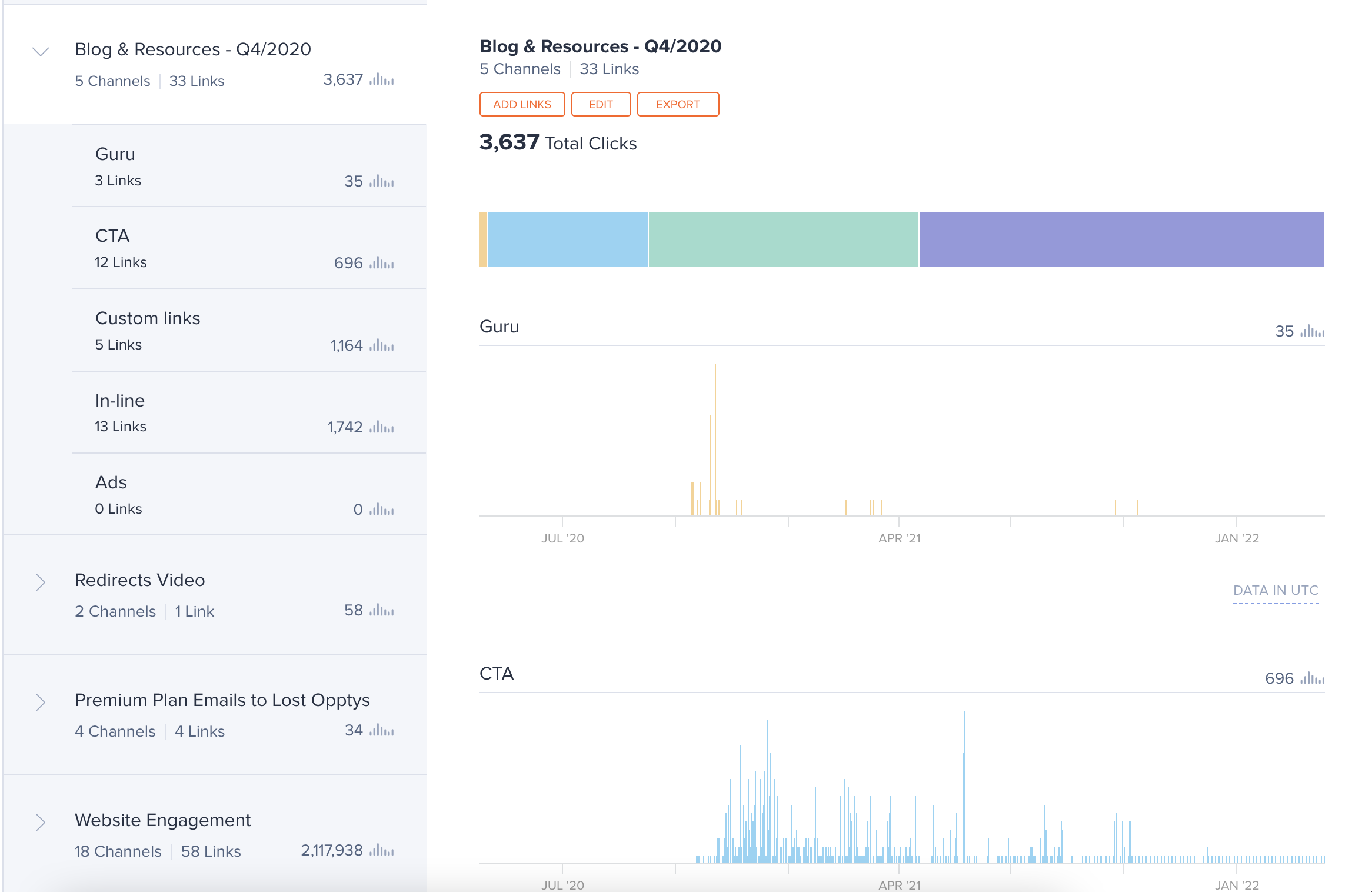 Ready to get started with campaigns? Learn how to create your first one.