Within the Bitly platform you have the opportunity to set up your Twitter and Facebook accounts to share directly from the platform. 
To set these up click on the hamburger menu in the top right hand corner and select "Settings" under Brand Options. 
From there select 'Social Sharing' and you will be prompted to connect your Facebook and Twitter accounts.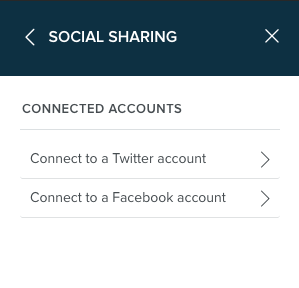 Once these are set up you can share from your connected accounts within the Chrome extension, on the mobile app, and within the Bitlinks section of the platform by selecting the "Share" button. 
To connect to a Facebook account, please enter your login credentials: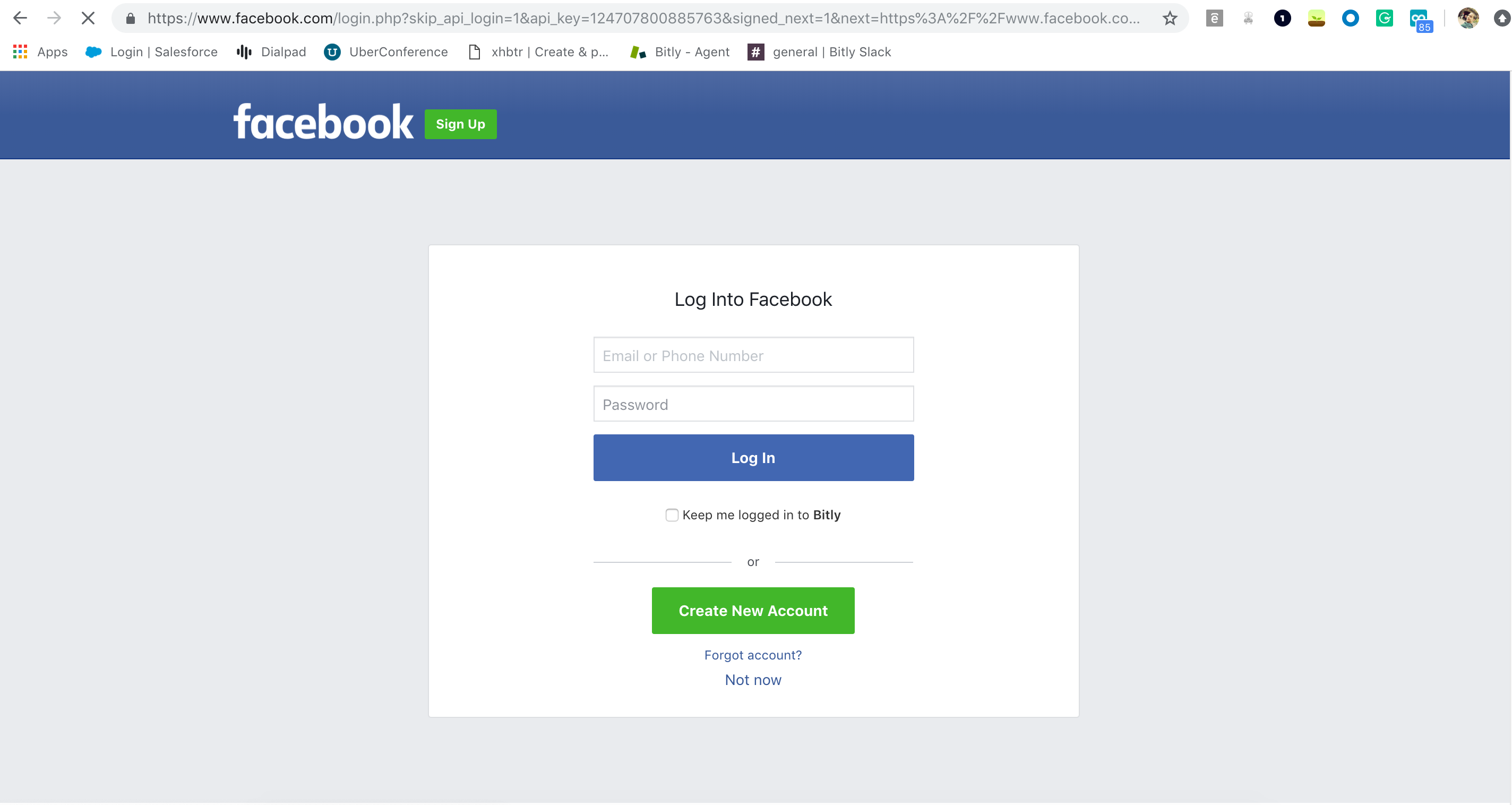 To connect to a Twitter account, please enter your Twitter login credentials to authorize.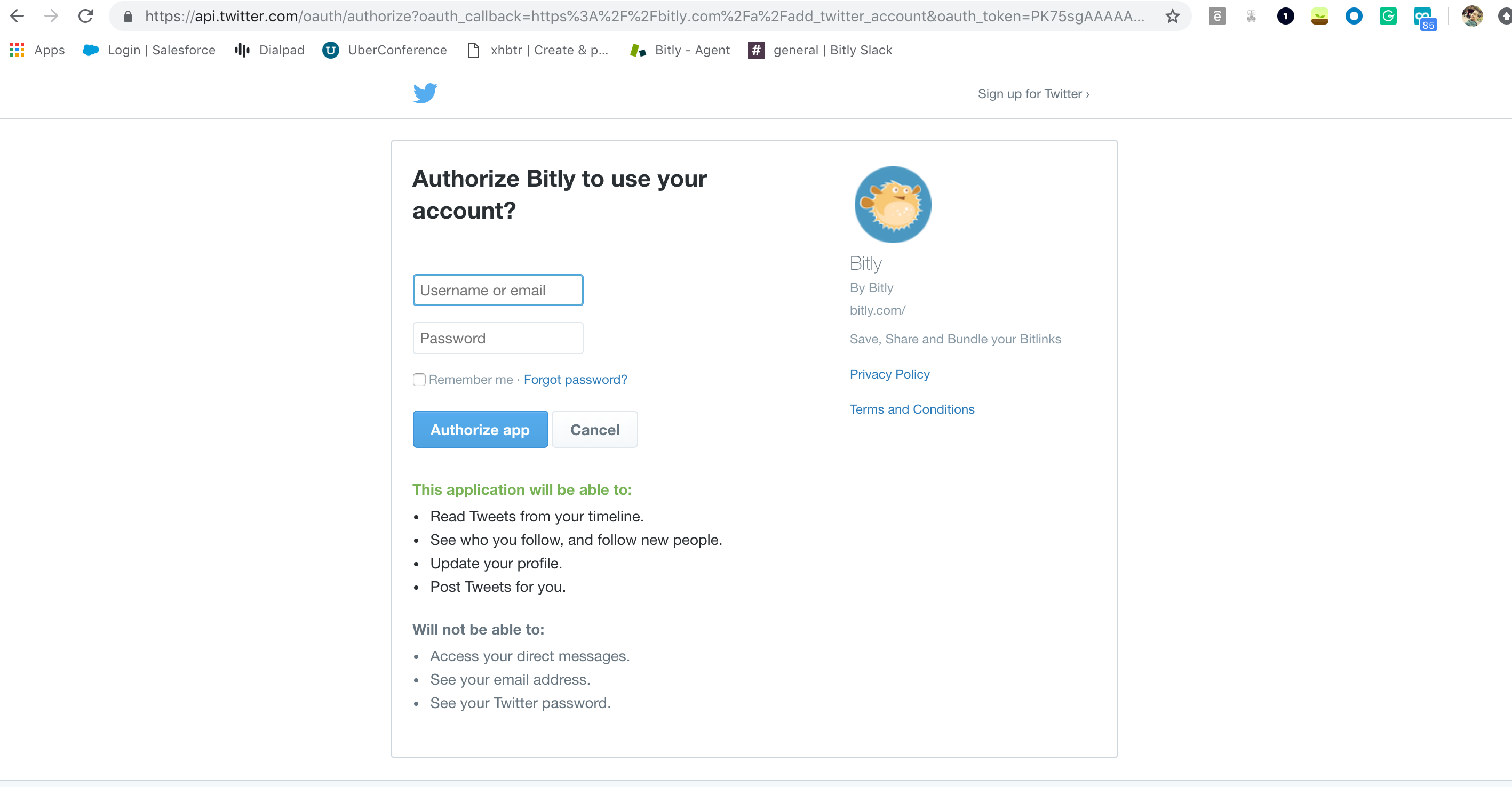 Once you have your accounts connected. You can share your Bitlinks by clicking on the "Share" button in the Bitinks section.