We updated Bitly's navigation menu in September, 2022!
If you're used to the old look, check out the changes.
You can definitely add your own channel to a Bitly campaign! When creating a campaign you will have the option to select an already existing channel or create a new one. You can make as many custom channels as you need.
Within the Edit Campaign section select 'Manage Channels'
From here type in the channel you would like to add and select "Create 'Paid Twitter'"
The channel will be added to your list of channels automatically. From the Manage Channels section select the arrow to return to the edit section.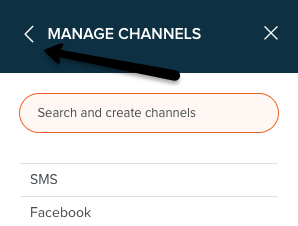 Now from the Edit Campaign section search for your newly added channel and select it.
NOTE: Each Bitly environment (account) can have a max of 500 individual channels