Manage and measure your link performance across multiple channels by creating a campaign. Each campaign can have up to 100 links, and you can have up to 100 channels in a single campaign.
To create a campaign:
Log into your Bitly account.
Click Campaigns in the left sidebar.

Click Create campaign in the top-right corner.


The Create Campaign page opens on the right side of your screen. Enter a title and description for your new campaign.

Search and select the channels you will use for this campaign. Click Manage Channels to create a new channel.
Click Add Links.
Paste the long URL you would like to shorten. You can also upload links in bulk via a CSV file.

Select the Auto-Add UTM Parameters checkbox if you would like to create individual links with UTM parameters for each selected channel.

utm_medium will always be "bitly"
utm_campaign will be the name of your campaign
utm_source will be the channel name

Select the channels you would like attributed to this link.
Click Create.
We'll automatically create a short link for each channel you selected. Select the channel underneath the campaign name to copy the short link for that channel.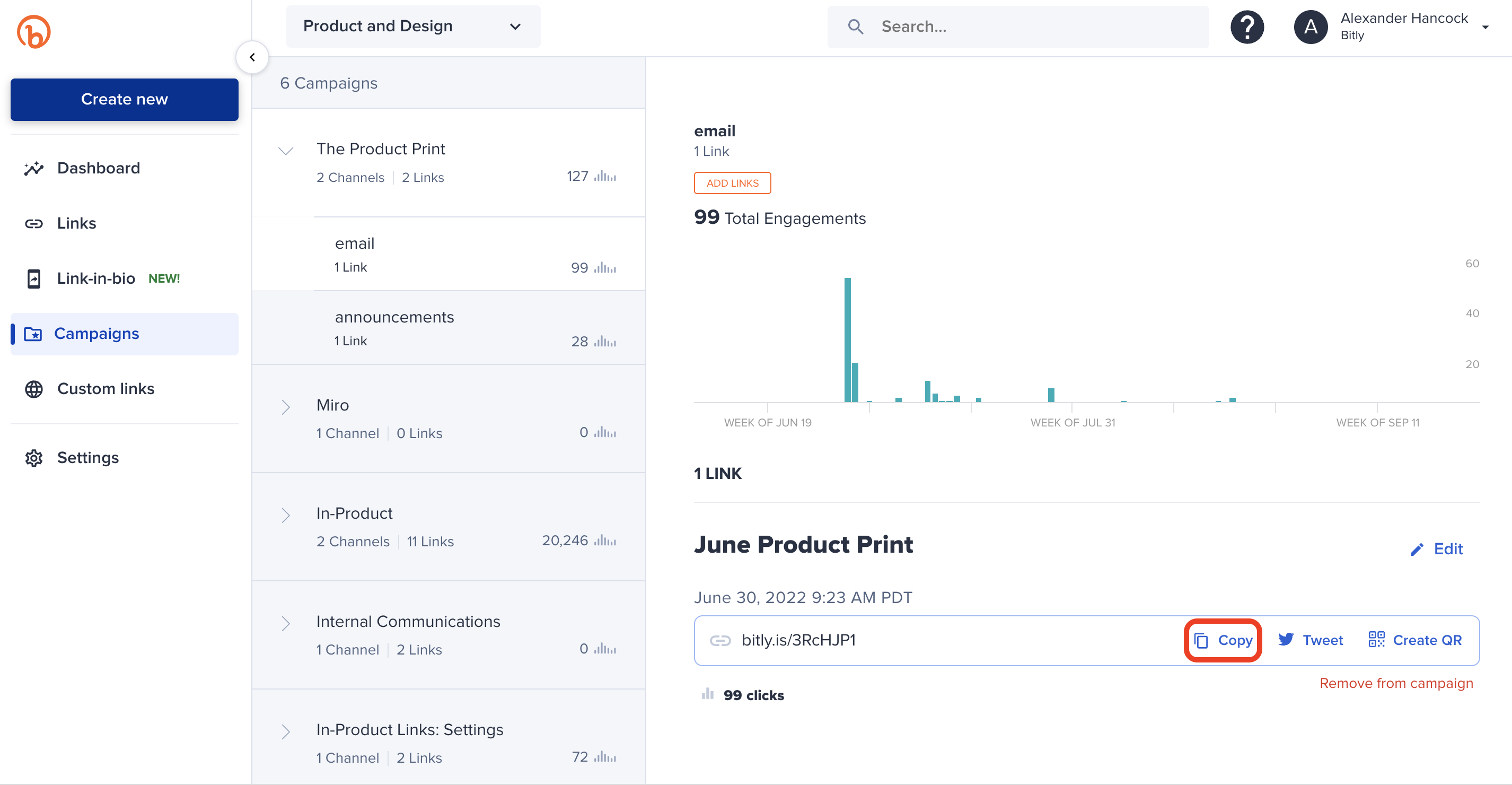 To return to this campaign or to view all of the campaigns you've created, select Campaigns in the left sidebar. From here, you can add links to any of your campaigns, edit a campaign, and export campaign data (including the short links).