In Bitly, you can add UTM parameters to any link when you shorten it. You can also add UTM parameters to links when you shorten them via Campaigns. Why would you use one method instead of the other?
First, if you want a quick refresher about what UTM parameters are and how they can help you capture even more information about your links, check out the Bitly blog for our Beginner's Guide to UTM Parameters.
Now, when should you use Campaigns instead of simply adding your UTM parameters to the end of a link? While it's fine to simply enter UTM parameters on each link as you create it, this is most effective when:
It's the only one you need for a certain marketing campaign, and/or

You're only going to share it in one channel (for example, in an email newsletter but not on social media)
The Campaigns feature is available on our higher-level plans.
Meanwhile, you should use Campaigns when:
You have lots of links in your marketing campaign, and/or

You're going to share your links across multiple channels (for example, in an email newsletter, posts on Twitter, paid ads and social posts on Facebook, and more)
Campaigns let you create lots of links at once (up to 100 at a time). You can also create a unique version of each link for each channel you plan to share it in.
And the Campaigns data dashboard makes it easy to compare your engagements across all channels: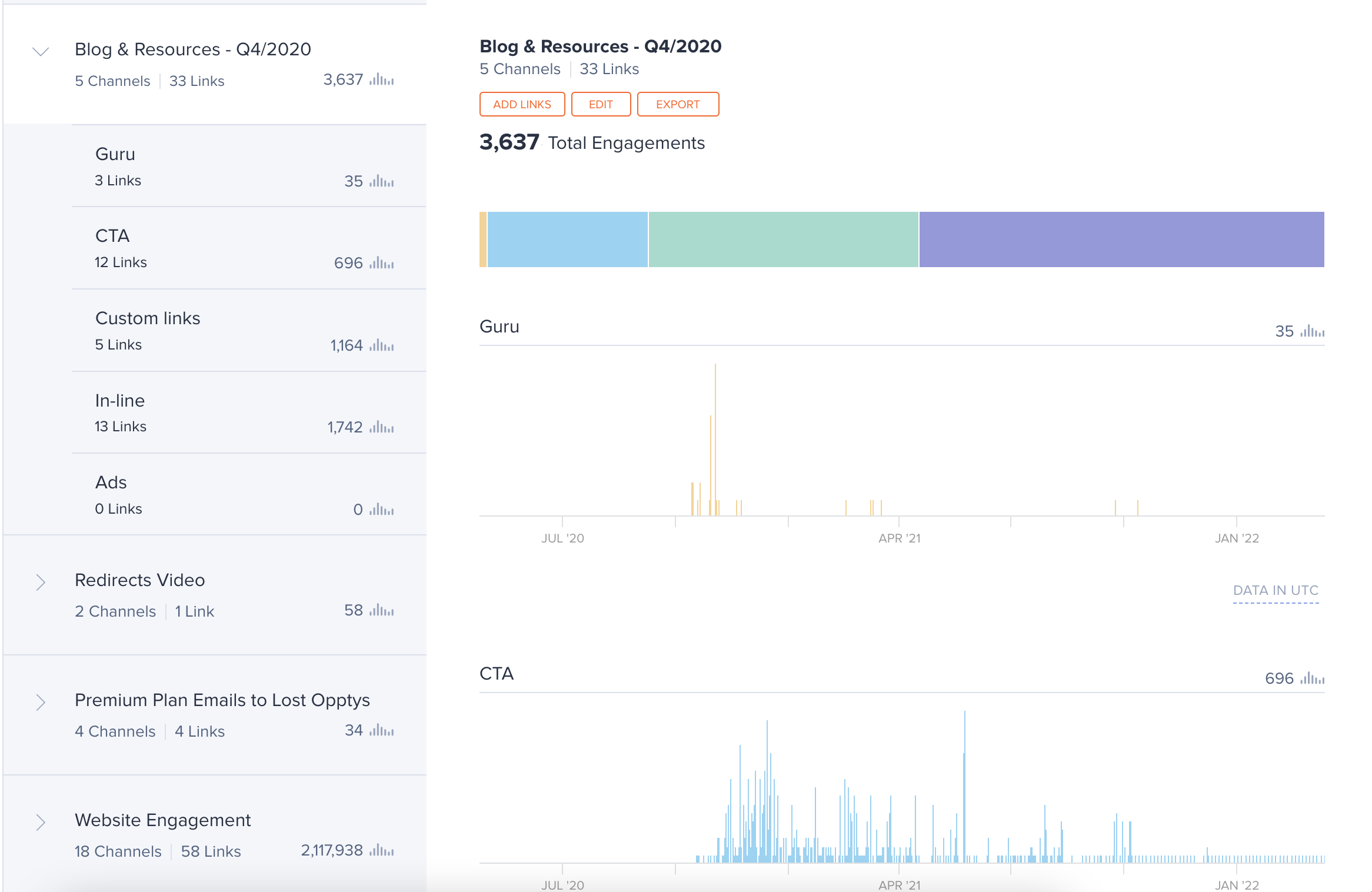 Ready to get started with Campaigns? Learn how to create your first one.